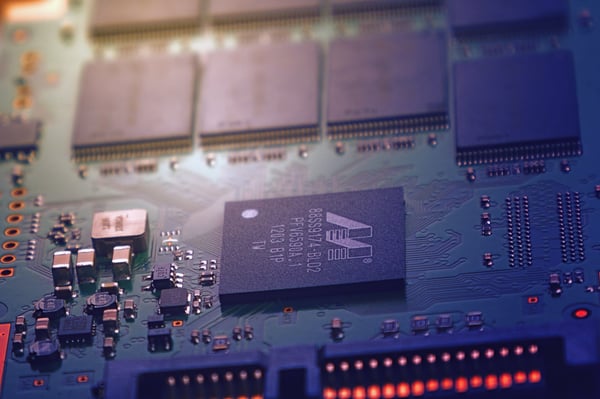 So, you've made the choice to design a custom PCB for your design. Instead of buying off the shelf electronics.. but what's next?
This decision could very well be based on the volume of the job. While the benefits of custom work are more obvious with a larger volume, you may still be able to get value out of small- to medium-size runs.
Here are some considerations for measuring a custom printed circuit board's cost-benefit ratio vs. a standard, prefabricated board.


Design Factors for Custom Circuit

Boards:



If you decide to outsource your custom PCB to an ECM, there are four phases in the process. Aside from shipping and other factors outside production, your custom circuit board cost will depend on:
Design
Testing
Prototyping
Manufacturing


Custom PCB Design
ECMs work with customers to develop a scope of work based on needed specifications, and quote engineering costs to help achieve design requirements.
An experienced design team should be able to inform you where your concept may lack in design-for-manufacturability.



PCB Testing



ECMs work with customers to test products and can design a custom functional test fixture and procedure if needed. Depending on your project and industry, the PCB might have to meet certain requirements like RoHS or IPC 6011.
Some customers may have their own test procedures delineated, and ask the ECM to follow and implement their requirements throughout testing. The ECM then ships a certification of conformance along with the product.


PCB Prototyping
The engineers build a prototype to work out any kinks in the design before handing it off to production (pending customer approval).
Prototyping is quoted once the bill of materials is developed from the design. Some customers, however, already have a design completed and just need the contract manufacturer to assemble prototypes, so this would be the first step.


Custom PCB Manufacturing
A custom printed circuit board manufacturer will have an engineering group that works closely with your team before starting production. Prior to manufacturing, design for manufacturing" and new-product release meetings are conducted to review all processes.
Then it's off to the assembly line!


What Is the Critical Volume to Justify Custom PCBs?
A true full-service ECM doesn't discriminate against any projects due to volume. While higher-volume products can help achieve price breaks for materials, the ECM should also be willing to build a single prototype, if needed. Read more below on prototyping services:

Industries/Products That Benefit From Custom PCBs?
Any highly complex PCB should be custom made, and any PCB that will be used in expensive or mission-critical equipment for industries like:
Outsourcing custom PCBs not only allows you to test to a more rigorous standard, but it also gives you the opportunity to create a board that matches your design, instead of matching your design to a prefabricated board.


Who Needs Custom Printed Circuit Boards?
If you don't have design and engineering capabilities internally, a full-service electronics contract manufacturer (ECM) can put its engineering staff to work to produce:
PCB assemblies
Box builds
Cable assemblies
They also help with further development to test at the board level, and test capabilities of the box build as needed.
If you already have a custom design, an ECM can use its manufacturing and assembly skill to:
Inspect at high resolutions in 3D imaging
Assemble to industry standards.
Test PCBs and components using a variety of testing methods


Is a Custom Printed Circuit Board Right for You?
In short, your need for a custom PCB design will depend on your project's budget and complexity, plus your commitment to quality.
To determine whether your volume merits the cost of a custom printed circuit board, work with an ECM that can provide in-depth benefit comparisons and cost calculations for your review.
(Editors Note: This blog was originally published in December 2020 and was updated in September 2021 to reflect new and current information)