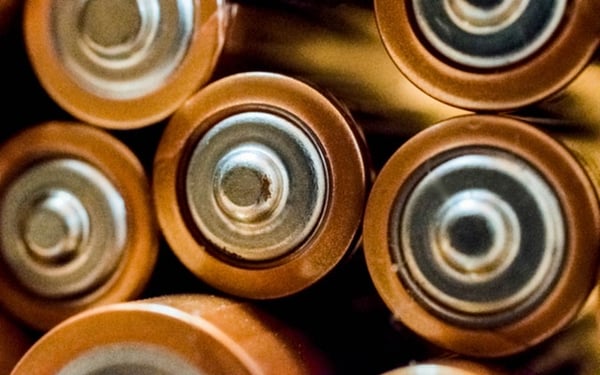 There are major regulation change coming to electronics in Europe, and it's important for everyone to take note, including U.S. manufacturers who sell to EU customers.
A new RoHS (Restriction of Hazardous Substances) directive is coming, and you'll want to make sure your electronics contract manufacturer is up to speed.
So, what are RoHS substances you need to account for ASAP? This post will take a closer look at the existing substances, as well as the upcoming RoHS 3 substances and deadlines.


What's the RoHS 3 Implementation Date Deadline?
The RoHS 3 deadline is July 22, 2019. What that means is the standard will apply to non-exempt electronic products placed on the market after July 22, 2019.
Notably, medical devices and/or monitoring and control tools will had an additional 2 years to fully comply.
This means in 2023, all electrical and electronic devices should be RoHS compliant. You can learn more here regarding other relevant compliances and any additional updates.
What Are the RoHS Substances You Need to Know?
RoHS 3 will update the existing standards and add four regulated substances.
Before we get into RoHS 3, a quick reminder about the original RoHS. Adopted into law in 2003 and implemented in 2006, the basis was to ID harmful substances that go into electronics equipment, and reduce and restrict them.
Existing RoHS substances include:
Lead

Mercury

Cadmium

Hexavalent chromium

Polybrominated biphenyls

Polybrominated diphenyl ethers
Specifically, this regulation set maximum levels and restrictions for the aforementioned substances. An updated RoHS 2 was published in 2011 and eventually adopted soon after. The substances noted in RoHS and RoHS 2 must make up no greater than 0.1% of the product to comply with the standard.
As noted, RoHS 3 updates the previous RoHS 2 standard. RoHS 3 adds four new restricted and regulated substances:


Bis(2-ethylhexyl) Phthalate (DEHP)
This is a plastic polymer (plasticizer) previously used in cable and wire insulation. It was used as a dielectric in large, high-voltage capacitors; as a processing aid for rigid polymers; and as a softener in a wide array of PVC medical devices.


Benzyl Butyl Phthalate (BPP)
This is occasionally used as a co-plasticizer in wire and cable; as an additive in flexible adhesives, coatings and inks; and in polyurethane adhesives, polyurethane rubbers, and acrylic-based polymers.


Dibutyl Phthalate (DBP)
This substance sees use as a plasticizer in flexible varnishes, nitrocellulose paints, and paper coatings. It's also used to "size" glass fiber and to add flexibility to rubber and paint.


Diisobutyl Phthalate (DIBP)
This is a plasticizer known to hold very similar properties to DPB. Fortunately, it already is rare in electronic products.


Who's Most Affected By RoHS 3?
According to the updated standard, the maximum allowed concentrations of the aforementioned additional substances is 0.1% percent in non-exempt products.
Why does the medical industry get an extension? A simple matter of consumer safety, really. Regulatory agencies don't want patient deaths to occur just because a plastic used in pacemakers got banned and there were delays in manufacturing new ones. (An extreme example, but you get the point.)
Beyond medical devices, a wide variety of electronics products could be affected by RoHS changes.
The last two substances in the original RoHS -- polybrominated biphenyls and polybrominated diphenyl ethers -- are widely used as flame retardants. If your product caught on fire, the board wouldn't burn off as easily. Unfortunately, those products were also found to damage the liver, kidneys, lungs, and reproductive systems.
Kids' toys and other products were naturally one of the first sectors to move far, far away from RoHS banned substances. As for the four new substances? They are either fire retardants or used in the manufacturing of plastic (used to soften the material). A couple are linked to PVC, which is used in everything from pipes in your house to coating on wires.

Additional good news for OEMs is that these substances are already regulated in many parts of the world.
RoHS 3 was published in 2015 and will take effect this summer, so your contract electronics manufacturer should have had plenty of time ready itself for the changes.


Where your ECM Comes In
OEMs who rely on electronics manufacturing services fall into one of two categories. One group saw RoHS coming along (yes, the original RoHS) and said, "Uh oh; this applies to us," and immediately took steps to comply. The other group took the ostrich approach and shoved their heads in the sand.
We still have customers coming in to this day and saying, "We should probably switch this over to RoHS."
Whether you're well prepared or a last-minute procrastinator, your electronics contract manufacturer should be walking you through RoHS 3 compliance as an added service. That includes taking a product that's not RoHS-compliant and helping to redesign it with compliance a priority.
Part of this service is partnering with a great third-party component database like SiliconExpert. Using a trusted database makes it far easier to ID components that are safe for commercial use.


An Easy Victory
If your company is not currently compliant with the standard and has business in the EU, now is the time to act.
The good news is that even American electronics makers shouldn't have to fret too much about the updated standard. The phthalates set to become more regulated and restricted are already under scrutiny worldwide. They've been on the Candidate List of Substances of Very High Concern (SVHC) for a while now, so most providers should only have to update their paperwork to show they comply with RoHS 3.
Even if you don't sell to EU customers, standards that originate in Europe tend to eventually make their way to the United States. And anyway, staying in compliance leads to a safer overall electronics product — and that's a win-win for you and your end customers.
Editor's Note: This blog post was originally published in 2019, and was updated to capture new information and insight.