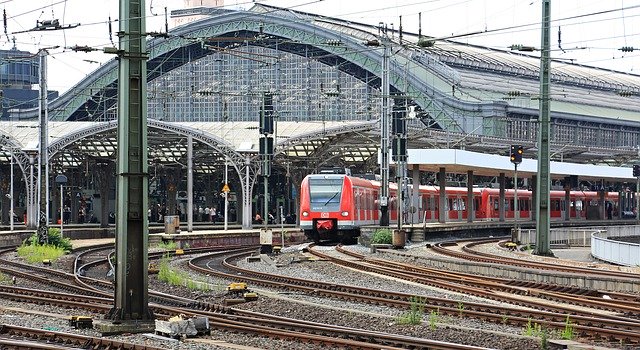 There's no perfect playbook to establishing and maintaining major transportation projects like subways, bus systems, and other transit developments.
One potential problem to consider before the first train leaves the station is the inherent limit of the electronics you use. No matter how well you build them, they will wear out and they will become obsolete. Long-term projects like these mean you have to think about the replacements long before the original system is retired.
Where you can get a few significant wins is with advanced electronics remanufacturing and PCB repair services. Extending the lifespan of your current PCB assembly is almost always more cost-efficient than nuking your legacy design and starting all over.
Partnering with an electronics remanufacturing company from the beginning can help you be proactive. Here are seven ways a contractor can help you identify issues and stay ahead of the curve:


Transportation Industry Concerns, & Where Advanced Electronics Remanufacturing Steps In
Do the electronics you make for the transportation industry need to last a decade or two -- or more? If any of the issues below sound like your company, you may need to team with a new (or better) electronics manufacturer.
Lack of budget: It takes forever to get funding for public projects – even those that are a foundation of daily life for millions of citizens.


Obsolescence issues: All electronic product designs become obsolete. Once they become obsolete, they may malfunction or stop working entirely. Even if this isn't the case, older electronics suffer from compatibility issues with newer products.


Project lifetimes are too long for a single version: In a perfect world, a transit system lasts for several decades. At bare minimum, this is 3 times the average lifespan of your electronics. You can't skate by for 40 years with the same circuit board assembly.


Lack of component availability: If a part stops working later in the project's lifespan, it may be difficult or impossible to source a replacement. The parts may no longer be available -- and the last thing you want to do is hit the counterfeit market for help.


Executing last-time buys: When it becomes obvious that sourcing replacement parts is going to be a struggle, it can lead to a scramble to obtain the last parts available. These are valuable, but a headache for an electronics maker to deal with solo.


Certification: It takes a long time and a lot of money to get the certifications you need to move forward with vital electronics equipment. If something major changes in your design because you lack available or up-to-date components, you risk having to get recertified. Trust us when we say downtime in the transportation industry doesn't go over well.


7 Ways Advanced Electronics Remanufacturing Addresses Your Concerns
There's the bad news. Now let's get to the good news -- the transportation industry is a perfect fit for aftermarket electronic services.
Here's your ticket to long-term design success with the right electronics contract manufacturer (ECM):


1. Manages Inventory as Long as You Need
A skilled PCB refurbishment company should have multiple tricks up its sleeves for managing inventory. We recommend partnering with a contractor that uses third-party component database software like SiliconExpert.
An electronics contract manufacturer can offer you an NCNR (non-cancelable, non-returnable) order so you can partner with the ECM on the investment in components. The contractor may also be able to maintain a set level of inventory on its own.


2. Guarantees Consistent Design
PCB repair techniques and other aftermarket services keep electronics working as intended for years.
By having repairs done along the product's lifetime, you can keep designs consistent. You won't risk needing to get further certifications – which can be time-consuming and costly -- and can keep maintenance quick and easy.


3. Versatility
"Remanufacturing" can mean a lot of things. Some aftermarket electronics refurbishment companies do them all:
Upgrades

Recalibrating

Refurbishing

Software Updates

Firmware Updates
All of these come up at one point or another in transportation electronics. An aftermarket services partner should prove capable of keeping your people-movings running smoothly, no matter the method needed.


4. Keeps the Engine Going Until Funding Comes Around
Your options for making major improvements to a transportation system are limited to the funding available. Until you get your next round of funding, you need to love the one you've got.
PCB board repair and other repair services can help you achieve that goal, stretching out your budget far more effectively than a total rebuild.


5. Minimizes e-Waste
The more you repair, the less you throw away.
PCB troubleshooting is usually capable of identifying a solution that involves switching out as few components as possible. Some electronics manufacturers offer PCB testing services not only for new products, but existing ones as well.


6. Less Downtime
Downtime is a killer for the transportation electronics industry. PCB calibration, refurbishing, and the like are the easiest way to minimize disruption of your service.
A good electronics remanufacturing partner is responsive, keeps the communication lines open, and understands the urgency of your situation.


7. Offers the Total Package
A reputable remanufacturer and repair specialist may offer other services you don't even know about yet.
Check with a potential remanufacturing partner to see if it also offers:
PCB prototyping

Design assistance

Assembly

Obsolescence management

Testing
With the right arrangement, you can consolidate lead times and cut delivery/transportation costs by using single-source manufacturing.


Last Stop
The literal bottom line is that many transit authorities are not using PCB aftermarket services to their full financial benefit.
Rather than waiting until your equipment breaks down, seek out remanufacturing services proactively and see what each company on your wish list can do. The more proven capabilities it has in-house, the more effective your legacy product will be -- even decades later!