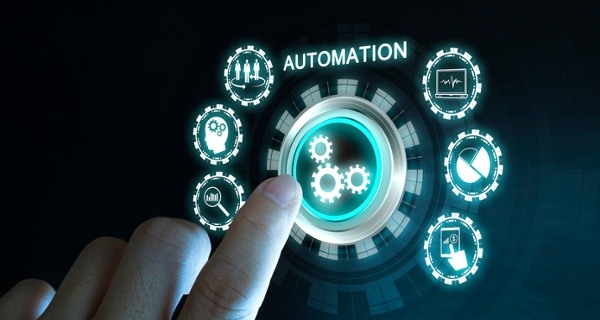 Technology continues to advance, leading to smaller and more powerful PCBs. The manufacturing industry as a whole is pivoting, as is PCB production. This requires an adjustment in simulated layout, production, and interconnection during installation.
Innovation is the order of the industry – and that trend will continue to gain momentum in 2023.
PCB Industry Trends for Internet of Things (IoT)
The PCB industry is rapidly evolving as technology advances and new trends emerge. The latest trend in PCB design is to focus on providing optimized products, no matter the form or size.
When it comes to IoT in 2023, manufacturing is seeing these changes influence future processes just as much as popular consumer electronics are feeling the heat of change.
PCB Size and Cost Rule Market Change
High Density Interconnect (HDI) PCBs are becoming increasingly popular because they allow for a clearer circuit route, reduced size and weight, and cost-effectiveness.
Flexible and rigid-flexible PCBs are also rapidly gaining market share; it's predicted that by the mid-2020's, one-third of all manufactured PCBs will be flex.
Combining HDI with flexible capabilities offers even more advantages such as:
improved signal quality
efficiency in design
increased resilience in harsh environments
reduced thermal stress


4 Smart Methods of Manufacturing for 2023
As PCBs evolve and component sizes shrink, the former methods of manufacturing are losing their effectiveness. In 2023, efficiency and responsiveness of PCBs is a central focus. PCB manufacturers recognize this and should be flexible to pivot with the times.
Recognizing the need for change and implementing one – or all -- of the four approaches below can mean a significant leap forward for your PCB manufacturing process:
Product lifecycle management
3D printing
Industry 4.0
3D visualization and simulation
1. Product Lifecycle Management
In 2023, product lifecycle management (PLM) is expected to become a key focus of modern manufacturing businesses. As the development and production of complex products become more demanding, PLM provides organizations with the essential tools needed to effectively manage their product portfolio.
With a secure, centralized repository for data that's accessible to all stakeholders, PLM supports streamlined product development and production processes. It also helps reduce downtime due to obsolescence, particularly in devices that must change and advance as technology does, such as a medical device.
2. 3D Printing
3D printing technology has quickly become one of the most widely used methods for rapid prototyping and manufacturing. In 2023, 3D printing is expected to become even more prevalent as it continues to evolve and develop in new directions. From small-batch runs for custom parts to high-volume production of complex components, 3D printing is becoming an essential part of the modern manufacturing toolkit.
3. Industry 4.0
Industry 4.0 represents a new wave of smart and automated manufacturing processes. As the year progresses, Industry 4.0 technology will be increasingly adopted by companies that are looking to improve efficiency, optimize production, and reduce costs. With the help of Industry 4.0 technologies like IoT and big data analytics, manufacturers can gain real-time visibility into their operations and make better decisions faster.
4. 3D Visualization and Simulation
3D visualization provides the opportunity to see potential issues between parts on the PCB or potential interference when the PCB is installed into the product.
This also cuts down on hotspots with the use of simulation of the PCB in operation. This type of software means all those involved in the design process get changes immediately and can adjust their own work as necessary.
Keep Up with the 2023 Trends in Manufacturing Automation
Smaller PCBs that offer the power society and manufacturing need to advance are going to hold all the attention in 2023. As such, new methods of production and a pivot in PCB manufacturing are both in order.
Now is the time to consider smart methods of manufacturing and adjusting to meet expectations. You'll be at an advantage when 2024 arrives.
Don't Get Left Behind as Technology Surges
Discuss your production needs with a manufacturer that pivots with the times. The experienced Matric Group staff can help you work out any design concerns.