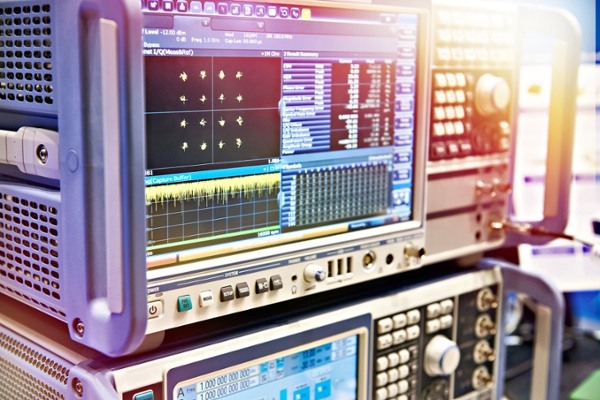 Medical device product life cycle management is a challenge at the best of times. When supply chains are disrupted (such as during the COVID-19 pandemic of 2020), it becomes even harder.
These challenges are a way of life for any device that needs to go through an extensive certification process. Since medical equipment is as high-stakes as it gets, it undergoes a more extensive review than most.
Fortunately, there are ways that you can stay ahead of the curve.
4 Guidelines for Medical Device Product Life Cycle Management
The medical equipment life cycle is delicate and complicated. If we had to shave it down to four facts to remember, they'd look like this:
Component suppliers will drop a product line in a heartbeat.
Regulations make obsolescence management time-consuming.
Careful planning in the design stage can patch up obsolescence issues.
Your contract manufacturer should help you navigate component obsolescence.


Component shortages can cause serious headaches and financial losses.
When a part goes obsolete, a component supplier may end production of it before you can properly react. This can lead to major disruptions in your ability to produce life-saving equipment.
Situations like COVID-19 only increase the frequency of supply chain snags. During the crisis, some component vendors shut down, not realizing the havoc they were causing to OEMs. Just one missing component can prevent the shipping of a product.
In highly regulated industries, some components are already hard to come by, making the slightest disruption a challenge:
A customer of ours once had an application that required ceramic capacitors. The component supplier suddenly decided to stop making the part, even though the customer had in-progress orders from multiple major auto manufacturers. The supplier's response? "Sorry. Too bad."
Matric Group itself once had to pause production of an aerospace product because the one facility in the world that built the component shut down due to COVID.
Even just a few weeks' delay in sourcing a component can leave your electronics contract manufacturer (ECM) unable to continue producing your device.


Replacing obsolete components can be difficult and time-consuming due to regulatory compliance.
Just like with aerospace manufacturing, medical device manufacturing requires cutting past a lot of red tape to comply with current laws. While it might be OK to absent-mindedly switch out parts in the rest of the electronics industry, the same is not always true for medical devices. You have to wait for the whole regulatory process to play out every time you make a change to the guts of your device.
If you have an issue with a component on your medical device PCB that the FDA signed off on, you can't replace it without getting it cleared. Now you have a $10,000 piece of medical equipment that's waiting for months on a $1 part.

Careful planning during the design stage can help avoid obsolescence issues.
Situations, where you have to stop everything due to a component shortage, are deeply frustrating -- but some of them are avoidable. There are a few useful approaches that can minimize such risks:
Be as vague as possible on specifications. This makes it easier for the ECM to find a suitable alternative when necessary.
Use software to follow parts through their lifecycle.

Third-party component obsolescence software

like SiliconExpert can help you follow your components throughout their life cycle so you can identify when problems are likely to arise. You can spot problems early on and proactively resubmit components for FDA approval.
Make a large last-time buy. If you know obsolescence could really harm your product line, be ready for potential last-time buys to minimize downtime. Third-party software and the watchful eye of a good PCB manufacturing partner can help you do this.


The right ECM vendor will help you mitigate the risks of obsolescence.
Work with an electronics manufacturing contractor that has experience in medical equipment life cycle management, and the tools to do it. Early on in the medical device electronics design process, your ECM can help you identify opportunities for proactive obsolescence management.
Your ECM can take the lead on managing software like SiliconExpert to track the parts you need for your product. Your partner should also be well-practiced in identifying and sourcing alternative parts that are compatible with your design.
And of course, your PCB supplier should absolutely have ISO 13485 certification.


Keeping Pace With the FDA
As an IPC Class 3 electronics seller, you're trying to prolong the life of your devices as much as possible. You pay huge costs to create your devices for sale in the United States -- certifications, liability insurance, and more. You need to do everything you can to avoid the recertification process whenever possible.
When recertification is inevitable, you need to be able to keep manufacturing and selling your device with minimal downtime – with last-time buys and other strategies – to maintain revenue through the certification process.
If you have more questions about how to manage obsolescence in medical device manufacturing, check out our dedicated resource page via the button below:
Interested in learning more about obsolescence and aftermarket services? Check out the recording of our recent webinar, Understanding Remanufacturing & Aftermarket Services.