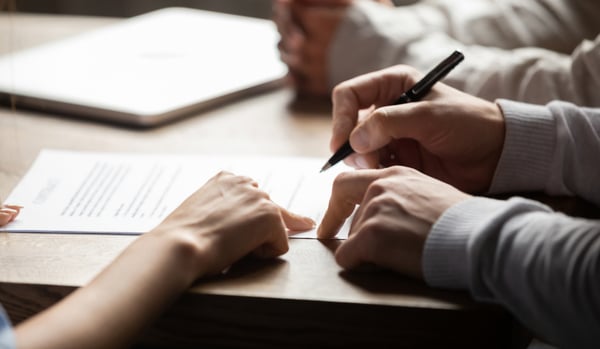 As an original equipment manufacturer (OEM), your success greatly depends on your products' functionality and durability. In this regard, the printed circuit boards (PCBs) you use are arguably the most important aspect. Serving as the heart of electronic components, PCBs have a wide range of applications, such as connecting various components via a series of related circuits.
The first step in ensuring your PCB needs are adequately met is getting the right PCB manufacturer. With a wide range of options to choose from, board houses to full-service manufacturers, you should perform a thorough PCB quote comparison. This will ensure that you get high-quality printed circuit boards at the right price.
The top seven questions you should consider when doing a PCB quote comparison include:
Which manufacturers are capable of producing low-volume orders?
What certifications do the manufacturers have?
What's the lead time?
Does the quality match your needs?
What's the price?
Do you need complex PCBs?
Are the manufacturers flexible and responsive?


1. Which Manufacturers Are Capable of Producing Low-Volume Orders?
PCB manufacturers sometimes cater to a specific market or need. Also, depending on the project, you may require an unusually high or low number of PCBs.
Ideally, manufacturers prefer when clients make bulk orders. However, what may be a large order for you may be small for another company. This is why you should take note of the minimum order amount on every PCB fabrication quote.
Look for a company that can accommodate your minimum order needs. However, you should also note that the order volume can significantly influence PCB production cost. Therefore, be keen on the prices offered for minimum order volumes in the PCB manufacturing quote. You may find that you'll need to order more than you need to keep costs reasonable.


2. What Certifications Do They Have?
Faulty electronic devices can be hazardous to users. One of the biggest risks is an electrical malfunction, causing a fire or even an explosion. As such, before any device is released to the market, it must be deemed safe for use, and there are stringent measures to ensure this.
To demonstrate a commitment to producing high-quality PCBs as per industry standards, there are several certifications that manufacturers should have depending on which industries it serves. Since it is your products that consumers will interact with, it's your responsibility to ensure your manufacturer is certified and compliant.
Therefore, along with the PCB design quote, request to see their certification. For example, if the contractor frequently works with aerospace manufacturers, Nadcap certification is a must.


3. What's the Lead Time?
If you've been in this sector for a while, you know all too well how stringent deadlines are. PCB quote comparison is not just about finding the best prices, it's more about the best all-round offer. In this regard, the lead time is an essential factor. Your PCB manufacturer should have the capacity to offer speedy and timely deliveries.
Find out their delivery schedules and turnaround time plus the distance from their facility to yours. Even if the vendor has the most competitive pricing, it will do more harm than good if your orders are late.


4. Does the Quality Match Your Needs?
If there's one thing that's non-negotiable when it comes to class 2 and class 3 printed circuit boards it's quality. It's also the one thing that varies greatly from one manufacturer to the next.
If the PCBs you order aren't up to standard, your equipment won't meet your customers' expectations. Ultimately, this will translate to a bad reputation in the industry.
Whereas it's virtually impossible for a manufacturer to have a product faulty rate of zero, you want to make sure it's as low as possible. Inquire about their quality control processes. In the design and prototyping aspects, quality control and quality assurance help keep defects at a minimum. This is important as even the slightest errors can prove costly, even if they can be fixed.
They should have quality control measures at every stage of development, supported by outgoing inspection and excellent customer service.


5. What's the Price?
Undoubtedly the first thing you will look at on the PCB prototype quote is the price. Along with the quality, the price you pay is integral. It influences the overall pricing of your products, your competitiveness, and your profits. The price of PCBs is often influenced by three main factors:
The key is to balance product quality with reasonable pricing. Low-quality PCBs may be cheaper but they'll come at a greater long-term cost. Nonetheless, you should also not pay excessively high prices for PCBs. Even if the quality is unquestionable, high prices will make your products relatively expensive, thus reducing sales.


6. Do You Want Complex Printed Circuit Boards?
A lot goes into the manufacture of printed circuit boards, and the amount of work and expertise required increases with complex PCBs. This is why the quality of production varies significantly from one manufacturer to the next. Not all manufacturers can handle complex PCB projects.
As you begin your search for a PCB manufacturer, determine your needs. More so, assess the complexity of the PCBs you want. This should guide your search.
For complicated projects, look for a PCB company that has decades of experience. More importantly, they should have a proven track record for handling similar projects.
These days, some PCB manufacturers specialize in one industry. Such a manufacturer may be ideal for you as they already have prior industry experience, certifications, and knowledge.


7. Are They Flexible and Responsive?
For your PCB boards to meet your requirements, it's essential to give the manufacturer all the relevant details. As such, your order should be accompanied by all the relevant documents. These include:
Assembly print

Bare board print

Bill of materials

Approved vendor list
In rare cases, you may have to adjust your order. Whereas this may present a significant challenge to your manufacturer, they should be flexible enough to accommodate such changes.
More importantly, they should be responsive enough and implement such changes quickly and efficiently to avoid delays. Of course, you should also be open to extending the deadlines.


Never Settle for Less
As an OEM, PCBs play a significant role in the effectiveness of your products and company success. Therefore, it's not just about finding a board house to pump out products through a mindless assembly line. It's about finding a partner that offers quality production at affordable prices, accompanied by excellent customer service.
The more you can squeeze out of your contract manufacturer, the less stress your internal team will face. And isn't that what a true partner is for?
To learn more about what an electronic contract manufacturer should be capable of, check out our free manufacturing capabilities guide.