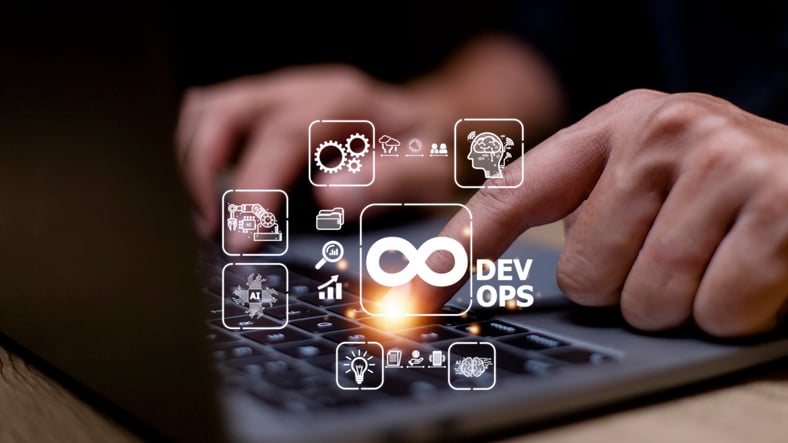 Product lifecycle management (PLM) is an important strategy that companies can use to optimize product development and reduce downtime. By anticipating product obsolescence and working with your PCB manufacturer early in the process, product designers can order more efficiently while ensuring product availability over time.
Companies should also regularly review product inventory levels to ensure that there is a sufficient supply of products to meet customer demand. By proactively managing product inventory and product phase-out plans, companies can avoid costly product shortages or stockouts.
Another key product lifecycle management best practice is to monitor product performance. Companies should track product sales to:
Monitor feedback
Identify product trends
Take action to address any issues or product failures
Let's review the possible causes of your electronic product life cycle sputtering out prematurely. Then we'll dive into the ways you and your contractor can proactively protect your product line – and expand its lifetime.
Market Decline: When Electronic Product Viability Comes into Play
Market decline is the final stage in the industrial electronic product lifecycle. This is where obsolescence and other external factors can influence product sales and future investment. There are four potential influencing factors related to the Market decline period – all of which can be overridden by product lifecycle management.
Market decline has four potential components:
Obsolescence
Competition
Damaged image
Loss of interest
Obsolescence
One of the best practices for product lifecycle management is to anticipate product obsolescence and plan accordingly. Companies should continuously:
Assess product performance
Update electronic product designs to meet customer needs
Establish product phase-out plans that allow for a smooth transition in the market
These will help ensure product availability over time and prevent potential losses due to product unavailability.
Damaged Image
A damaged image due to product failure or recalls can have a significant impact on sales for not just that line, but also every other product or service you offer. Companies should prioritize product lifecycle management to reduce the impacts of a damaged product image and maintain customer loyalty.
One way companies can reduce the impacts of product image damage is by quickly identifying product issues. The benefit of quick identification is both an immediate response to customers and the ability to take corrective measures. Communicating product updates to customers will help maintain customer trust and loyalty, and protect the product's reputation.
Decline of Demand
One hurdle that is hard to predict but occurs all too often in a product's life cycle is decline of demand as a product is surpassed by a better option. To reduce the risk of this situation, companies must focus on: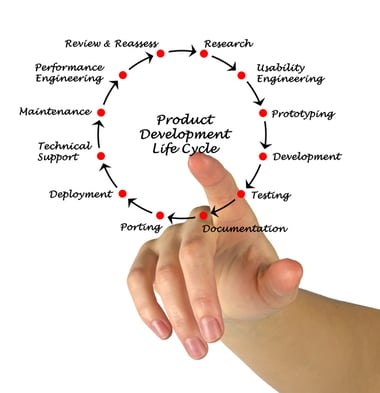 Assessing evolving customer needs and product performance
Updating current product designs to meet new customer demands, or considering whether it's best to move on to a new idea
Establishing product phase-out plans to manage product inventory efficiently
By taking proactive measures to keep electronic designs current and product inventory levels appropriate, companies can reduce the impact of waning product viability.
Pro Tip: Check Out These Other Obsolescence Resources:
Do Your ECM's Obsolescence Management Procedures Look Like This?
Mitigating Component Obsolescence in Medical Devices
Avoiding Electronics Obsolescence: Reaching Out to a PCB Manufacturer Early
Having a product reach obsolescence is less than ideal, because the process to implement a viable replacement product design can take years. For that reason, IT departments prioritize forecasting, planning and anticipation of:
Market trends
Future business needs
Growth aspirations
Tech evolution
In the case of technology, plan for the fix before the break. Developing a relationship with a trusted PCB manufacturer in the concept stage ensures electronic product obsolescence is addressed in a timely manner.
By establishing consistent communication, product designers can stay up-to-date on the latest trends, materials, and technologies so designs can be updated quickly when needed. Turnkey PCB manufacturers can also provide product designers with product lifecycle management best practices and information regarding phase-out plans, inventory levels, and recalls.
Time to Abandon Your Industrial Electronic Product Line?
PLM is a great strategy for many electronics OEMs with complex supply chains. However, there are certain situations where PLM is not the most effective solution.
One scenario is when product designs are already obsolete and product redesigns will take too long to be effective. In this case, product designers should focus on phase-out plans and inventory levels while looking to the next new idea.
Product designers should consider the individual situation before investing resources into extending an electronic product's lifetime.
Put Product Lifecycle Management Best Practices to Use
By following product lifecycle management best practices such as anticipating product obsolescence, monitoring product performance, and proper inventory management, companies can:
Reduce production downtime
Ensure continued availability
Maintain cost efficiency over the product's life cycle
Maintain customer satisfaction without compromising product quality or profitability
Learn More About Obsolescence Management
Obsolescence for electronic products is a complex subject, but it is important for productivity. To learn more, check out this free resource: