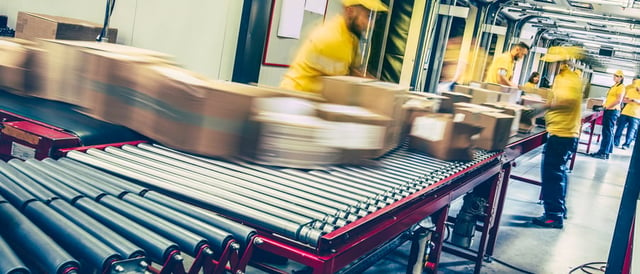 There's a certain need for speed in manufacturing circuit boards -- the electronics industry demands it, and your end users demand it. But how quick is too quick?
Many product makers on a tight schedule contract with quick-turn PCB houses rather than a full-service PCB contract manufacturer. While there are some situations where a PCB board house can make sense, in most cases you'll be left unsatisfied.
There are four cases where it's especially beneficial to take the long road to success with a full-service contractor:


A Quick-Turn PCB Board House May Let You Down When ...
It's dangerous to do a rush job on contract manufacturing PCB assembly. The risks of working with a quick-turn house include:
No design assistance

Not invested in long-term success

Component constraint

No obsolescence management services




1. When You Need Design Assistance
If your assembly isn't fully proven and you're just getting to manufacturing it for the first time, hiccups and bugs are inevitable. Things may not work the way that you expect them to. Your design may not be manufacturable in its current form. It happens.
A simple board house may not give you the support you need to deal with these situations. Fortunately, many full-service ECMs (electronics contract manufacturers) insist on handling functional testing. A robust PCB design company will rarely just build to print.


2. When You Need a Partner Invested in Your Long-Term Success
When a full-service ECM gets your Gerber file, it will follow that to determine how to populate the PCBs -- and that's only step one. However, quick turn board houses will often just populate and send it off.
In other words, they don't even make sure it works. Their approach is one of, "If it doesn't work the way you want it to work, that's your fault."
An all-in-one ECM will:
Test

Prototype

Offer aftermarket services, including redesigns

Perform obsolescence management (more on that in a bit)
True ECMs will fully match the parameters you expect of the board so that when it leaves the factory, it's doing what it should.
Board houses aren't really there for a long-term relationship. They're about getting contracts and fulfilling them as soon as possible – without really being concerned about problems with the product.
Sometimes, it just helps to have a second set of eyes, especially with a new product.


3. When You Have Unique Component Needs
As the name implies, quick-turn houses want to turn around projects ASAP. To accomplish this, they often work closely with one or two component manufacturers -- like DigiKey or Mouser. Sometimes this is literally -- they'll set up shop right next to a DigiKey or Mouser distributor.
You don't have the option of using other component brands and types when you use these board houses. If you have a custom assembly, it may be a roadblock to working with such a company.


4. When You Need to Address Obsolescence
If your project is rife with obsolete components, most board houses won't be willing to find alternatives.
A full-service ECM will instead look for alternatives through third-party obsolescence software. If switching in alternative components isn't enough, the contractor can "respin" or redesign the board.
That way you're not left to solve problems on your own. Instead of your product reaching end-of-life, you're actually taking it into the next stage of its life.


Best Uses for a Board House
Sometimes you can get away with a quick-turn service. Sometimes you just can't help it. You can turn to a board house when you:


When your required board design is run-of-the-mill. Most quick-turn PCB fabrication houses optimize their manufacturing processes for standard specs.


Need to create a quick-and-dirty prototype. Board houses set up near a distribution center can decrease lead times when you really need to meet customer demand.



Aren't overly concerned about the odds of a faulty or low-quality product. This isn't to say all PCB houses are terrible -- some are actually quite good at placing parts. But the likelihood of them ID'ing and pointing out design issues is very small.




How does a full-service ECM differ?
Quick-turn PCB manufacturers can get you places. But they need the path paved for them.
ECMs don't follow a turn-and-burn strategy. They try to meet delivery times but also are deliberate about getting things right. You also get engineering help and customer interaction -- the feeling of comfort that comes from working with someone you have partnered with for years.
Don't undervalue having a partner that truly understands your product. Over the years, an ECM may come to understand your product so well that they think of potential issues before you do -- and offer solutions before the problem becomes bigger.
You can certainly handle contract PCB assembly on a case-by-case basis with board houses. Just remember: Sometimes, in manufacturing, speed kills.