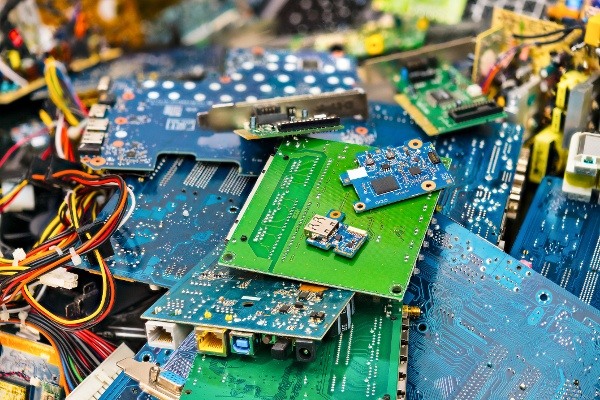 Electronic component shortages have been a hindrance on a booming electronics marketplace throughout 2018, 2019, and into 2020. While new orders roll in and production remains steady, there simply haven't been enough capacitors, resistors and other parts to go around.
With the addition of tariffs on imported Chinese goods and mandatory factory shutdowns due to COVID-19, most contract manufacturers are racing to understand what's ahead for their already-constrained supply chain. And with a resurgence of COVID-19, 2021 is shaping up to be another difficult year.


Electronic Component Shortages: Can Supply Chains Thrive Post-COVID?
The COVID-19 pandemic has certainly thrown everyone for a loop, but electronics manufacturers have especially suffered thanks to supply chain disruptions and component shortages.
The pandemic shut down a lot of avenues for raw materials and bulk electronic components, leaving manufacturers with half-finished products and idle capacity. Many components come from supply chains in Asia, and since China was ground zero for the coronavirus, the shortages started to affect U.S. manufacturers before the virus hit American soil.
An IPC survey from mid-February 2020 found that around 65% of electronics manufacturers were experiencing component shortages.
And shortages weren't the only problem -- so were rising component prices. As demand for components rose, and the supply dwindled, costs increased.
Thanks to the U.S. stimulus package, many electronics manufacturers were able to stay on their feet and even begin retooling for production of much-needed electronics like ventilators or thermometers.
But will it be enough?


Getting Over the Pandemic Hump
Not all the news is doom and gloom; the outlook for the electronics manufacturing industry in 2021 gives us a glimmer of hope.
In a report from McKinsey, the demand for semiconductors is predicted to increase in 2021. Automotive electronics particularly seems to be on an upward trend, set to see "year-on-year growth of 28 to 36 percent."
Another report indicates that the semiconductor industry value is set to increase by 11% from 2020 to 2027.
That being said, many PCBs, semiconductors, and microchips are still produced in China, and with the recent supply chain disruptions, electronics manufacturers are looking at moving their operations back to familiar soil.
But, component shortages are set to persist in 2021 as many valuable raw materials are in low supply or completely unavailable. 2021 is shaping up to be a mixed bag.


Reshoring Electronic Component Supply Chains
If COVID-19 has shown us anything, it's that supply chains are surprisingly volatile. The longer a supply chain is, the more susceptible it is to disruptions, so electronics manufacturers should start finding suppliers closer to home. This will minimize the risk of expensive delays in production and reduce lead times.
Plus, supply chains that are closer to home are less likely to be affected by global disruptions. If there's a natural disaster in India, chances are it won't affect your supply chain in Canada.
Reshoring is growing in popularity amongst manufacturers in all industries. There's a decreased risk of potential cybersecurity risks, and overall transportation costs are lower.


On-Time Delivery of Electronic Components
One of the benefits of reshoring electronic component supply chains is punctuality. We all hate it when our Amazon packages are a day late, but just imagine waiting on an order of crucial electronic components for weeks.
By bringing supply chains closer to home, we can start to fix this problem. Sure, there are still going to be component shortages or blips in the manufacturing process, but supply chains based closer to their manufacturing end-destinations are more likely to deliver products on-time.


2021 and Beyond
So far in 2021, component lead times have not gotten much better. Supply chains are still impacted by COVID-19 lockdowns and hindered by expensive and unreliable air travel. As such, prices increases for certain components have slowed down production. However, you can still put your company in a position to succeed by staying informed and planning accordingly.
Make sure to speak with your supplier to fully understand how COVID is impacting you both. And remember to be patient – everyone is in the same boat, and we're simply riding out the storm.
In the meantime, take a look at our guide to component sizes!
Editor's Note: This blog post was originally published on September 13, 2018 and was updated on February 8, 2021 to reflect updates in content and insight.