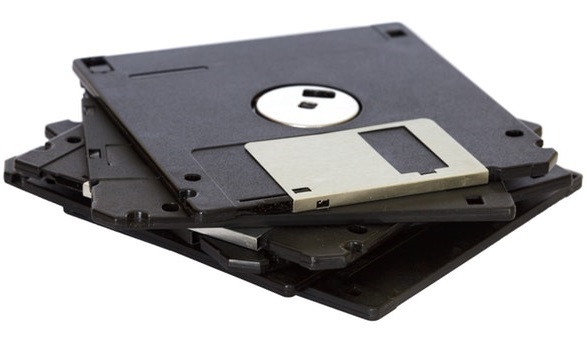 The most painful part of developing with electronics is knowing your success is fleeting. Eventually, all parts must die, or at least fade away into irrelevance. But there's something you can do about it. Obsolescence management can guide you through this difficult process.
Here's a rundown of the dying process in electronics, plus how the manufacturer makes it a little less -- or more -- painful.


Why Obsolescence Management Becomes a Must
Sadly, electronic components are becoming obsolete faster than ever before. Why?
Quickly changing technology

Persistent product updates

Components being purposely created with a shorter lifespan
Did that last point give you pause?
Until 10-15 years ago, the electronic components industry was driven by automotive companies. Today, it's all about cellphones. If a parts manufacturer can get its chip put into an iPhone design, there's a whole lot of money coming its way.
Parts makers assume that modern consumers are constantly in the market for the "next new thing." So makers of components for consumer tech often don't bother to make anything that'll last long. Today, the average life cycle of a new integrated circuit is under 2 years. Irritating, no?


How Obsolescence Ruins Your Supply Chain
These tech problems annoy us all, but humans are procrastinators by nature. We tend to let things slip from our minds until they become huge headaches.
Failing to manage aging electronic parts correctly can lead to:
Sagging lead times

Money down the drain

Settling for a less-than-ideal component

A stop in production altogether (!!!)
Here's what happens: A part goes obsolete, so brokers go out and buy stock in it. They want their profit while it lasts. As the chip or other component gets rarer, they raise the price.
Here's another unpleasant scenario: Your part goes obsolete, and you're desperate because you didn't prepare. Since obsolete parts tend to end up in the black and gray markets, you may end up with a counterfeit component. If you place a fake component in your product unknowingly, it could stop working or, even worse, blow up in the field -- resulting in a huge monetary setback or even loss of life.


How the Part Maker Notifies You
There are various notifications your part's manufacturer may send out when its usefulness is coming to an end:
End-of-Life

(also called Product Discontinuation) -- the part is no longer going to be useful and no longer supported. You're in the dark here as to when the last purchase order or delivery can be made -- if any.




Last Time Buy

-- These notifications actually confirm the final date that the factory will accept purchase orders. This at least gives you time for a final bulk purchase before the maker discontinues the part.




Product Change Notifications (PCNs) -- These relay updates to software, function, factory location, raw material specifications, and process/quality improvements. Getting a PCN doesn't guarantee your part is going obsolete so much as it warns that upcoming changes could impact your product. Always get samples of the replacement part so your team can test its ability to carry out your design.


Why the Part Manufacturer DOESN'T Notify You
There are many reasons you might be left for dead without knowing it. Some are preventable; others aren't:
Your contractor never told you

-- Are you sourcing components yourself or using a contract electronics manufacturer to find them for you? In most cases, contracting that out is to your advantage. If you take this route, your contracted provider should directly get notifications from the original maker. Before you sign on with a contracted electronic services provider, it's wise to

ask how they manage these kinds of supply chain issues

.




Catalog distributor

-- Buying parts from a catalog? The supplier might not get notifications directly from the end manufacturer.




Bad office communication

-- Your parts marker may have sent the notifications to an employee in another department at your company. The maker may have even sent word to someone who doesn't even work at your office anymore.




Gray market

-- Did you buy from the gray market? Your source is unlikely to receive any help from the end manufacturer.




Your manufacturer suddenly drops dead -- Whether they send prior notification or not, your supplier can still decide, "We're done," and literally stop production that day. Maybe the factory doesn't think it's worth it to deal with a smaller-volume run by that point. Maybe it's another reason. Either way, you're at their mercy.


Fight for Your Product's Life!
While obsolescence is often out of your control, there's plenty you can do on your own to fight other electronic component shortages.
And one final thought on shortages specific to obsolescence: It pays to work with a contract manufacturer that has an engineering arm. The contractor who's putting together your circuit board can be your savior when it comes to a lot of these problems, actually. Many well-rounded providers offer life-cycle analysis and other obsolescence management services as part of their electronic manufacturing services.
So don't leave your product for dead -- stretch its life out with these strategies and revive your supply chain!
For more on the benefits of obsolescence management, click the button below.


Interested in learning more about obsolescence and aftermarket services? Check out the recording of our recent webinar, Understanding Remanufacturing & Aftermarket Services.