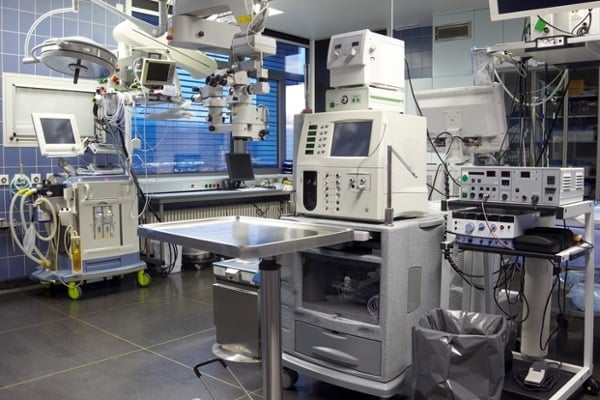 More opportunity, more money … and more problems.
COVID-related bumps aside, the medical device industry has grown in the past 5 years, and that trend projects to continue another 5 years. The key drivers are rising healthcare costs, an aging population, and the prevalence of diseases.
The growth has prompted challenges. OEMs face rampant red tape in making and selling products in the field thanks to strict medical device manufacturing standards and regulations.
Fortunately, by reading on, you can predict these challenges and minimize risks. What's your company responsible for? Where can your electronics contract manufacturer (ECM) help?


6 Ways Medical Device Manufacturing Standards Sink OEMs
Here are six top challenges facing the medical device manufacturing industry today:
Failure to consider regulations
Lack of knowledge of standards
Using uncertified components
High production costs
Failure to leverage outside experts


1.
Failure to Consider Medical Device Manufacturing Regulations
Product development teams sometimes wait until after the device-evaluation process to consider regulatory compliance issues. This last-minute approach often results in the extra time required for redesigning non-compliant products, delaying the all-important launch.
Before even touching the modeling software or dialing your electronics manufacturer, consider your target market. The two major sets of regulations – RoHS and REACH – originated in the European Union, but are followed nearly worldwide, even if unofficially.
REACH compliance

– Controls all substances used to manufacture product enclosures, coatings, brackets, etc.

RoHS 3 compliance

– Limits acceptable amounts of certain chemicals in end products

FDA

– More geared toward the obvious rules protecting user well-being, but still worth reviewing

21 CFR 820 & MDR

– Quality management & safety of devices. The former is relevant in the U.S. market; the latter for meeting EU Medical Device Regulation
Do you require suppliers to be in compliance with REACH and RoHS? If not, it at least helps to work with one who's already experienced in both.
Look for an ECM or engineer that can review your product for compliance.


2.
Inadequate Knowledge of Relevant Standards
It can feel like a tangled mess sorting out what's mandatory and what's recommended, as well as whether you or the contractor (or both) are on the hook.
Relevant ISO standards for medical devices and their PCBs include:
ISO 13485

& 9001 certification – Documentation & safety
IEC/EN 60601 & ISO 14971 – Risk-management procedures
IPC-A: 600, 6012, 610 – Quality and performance of boards, plus acceptability of wire harness, soldering, enclosure, & cable assemblies
Standards are just that – standards – and are not mandatory for doing business. Sometimes a longtime vendor will decide to drop its ISO certification because it doesn't want to pay for training and auditing. You'll have to decide whether you trust and value that vendor enough to continue the relationship.
Abiding by ISO and IPC guidelines – and only working with contractors who do too – is the easiest route to doing good business. Again, it's easiest to work with an electronics manufacturing services provider with med-tech experience – and ISO 13485 certification.


3.
Avoiding Unapproved Components, Methods, & Facilities
Medical products have critical components that require precertification and approval for use. Failure to use these will require more resources for expanded testing to confirm efficacy. Unapproved components will not meet ISO standards for medical devices.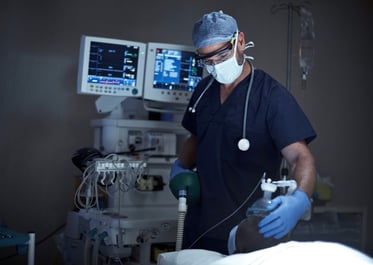 Your ECM can use a third-party component database like SiliconExpert to scout for parts with hazardous materials – and suitable replacements. This is also great for staying ahead of end-of-life components that could slow production, especially if there's a shortage of replacement parts. On your end, you should invest time in scrubbing your BOM (bill of materials) for hazardous components.
The place these ideas come to life must follow the rulebook, too. The manufacturing facility must meet proper FDA, ISO 13485, or other requirements, depending on your project.
Communication is key. Change control is a two-way street for both OEMs and vendors.
Perhaps you've experienced a supplier making a material, process, or quality-control change without your approval, only for it to trigger noncompliance. On your end, if your OEM micromanages every little change, you could lose supply chain efficiency. Find a balance that prioritizes your end customers' best interests.


4. Security
Industry 4.0 has been an amazing look into the future – robotics, AI, cloud computing, and more. It's also a great way for an OEM to face liability issues and stolen IPs if there's a cybersecurity breach.
The FDA now has mandatory reporting tools in place to detect device issues. OEMs and vendors should also prepare protocols in the event of a security issue that requires software patches or even recalls.
Work with contractors that enforce strict electronics manufacturing cybersecurity protocols, both digitally and inside facility walls.

5.
High Cost of Production
Regulatory compliance testing and approval are costly, and funding increases when manufacturers want a global market. Regulations may vary by region, although many parts of the world adhere to EU standards or a near-identical spinoff.
It's almost always easier and more profitable to build a single, EU-friendly design than develop multiple variations for EU and non-EU countries. Your other option is not selling in the EU at all, which probably isn't what you want.


6.
Failure to Leverage Outside Experts
Regulatory review and approval never go as quickly as anyone would like. It's important for your OEM to build this window into your development process, but do you have dedicated resources free to successfully navigate compliance?
Medical PCB assembly requires professionals with vast knowledge of compliance and standards. Working with a single-source PCB contractor that understands the specific risks of Class 3 electronics can make your job easier. An experienced contractor has the expertise needed to navigate the multifaceted, dynamic approval process.
If your PCB manufacturer is a turnkey operation, even better. You won't have to ship your design around to several facilities and hope they all follow the same rules. A turnkey manufacturer can help you meet compliance at every stage of development, including obsolescence management and redesigns post-launch.
PCB testing and prototyping are also vital considerations in choosing a contractor. If you designed and tested your own prototype, the PCB provider must use the same testing processes and equipment. If that's not possible, there should at least be a shared understanding of how the contractor's tests may produce different outcomes.


Get a Handle on Medical Device Manufacturing Standards & Regs
These potential pitfalls require manufacturers to be proactive to streamline product approval.
Virtually all of these points impact not just the seller, but also the design/engineering/manufacturing contractors with whom they work.
Involving your ECM early in development helps you enjoy a more stable, predictable product launch and life cycle. Design for manufacturability – and compliance – is a burden you shouldn't shoulder alone.