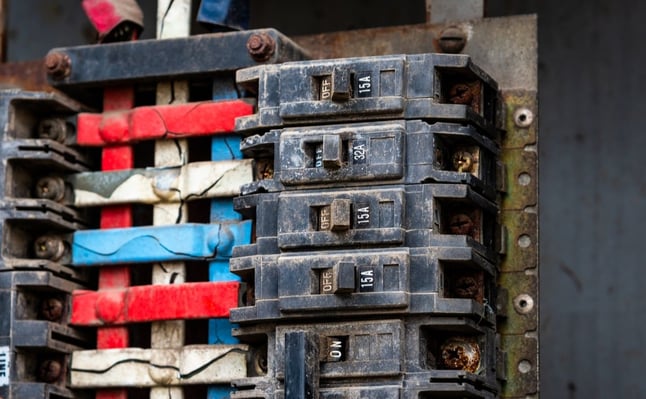 You just installed your new PCBs in your machines and they're working great! Dust off your hands and pat yourself on the back; the hard part's done, right?
Well, design, manufacturing, testing, and installation are only the first steps in a PCB's life cycle. Obsolescence management for electronic components is perhaps the most important stage of a PCB's life. It's an integral process for ensuring you get the most out of your PCB investment.
But, what is obsolescence, you ask?


Defining Obsolescence Management for Electronic Components
As a PCB begins to age, some components on the board may no longer be available for purchase as replacements. Obsolescence occurs when a PCB or other electronic product has components that pass the point of repair or replacement, potentially rendering a whole system dysfunctional.
Obsolescence management for electronic components ensures your product line doesn't die, mitigating the need for a complete and costly electronic redesign.
Anyone who uses PCBs in their electronic assembly should use an obsolescence risk assessment service to make sure they don't reach full obsolescence.
Obsolescence management software goes a long way in preserving your electronic equipment, from finding replacement components to other safety nets. The software can:
Assess the availability of necessary components
Forecast potential obsolescence risks
Provide engineering support and troubleshoot obsolete equipment
Be sure to keep these three qualities in mind when considering obsolescence risk mitigation services.


Availability of Electronic Components
A common risk involved with aging parts is that replacements are no longer produced or have compromised quality. Sourcing parts for near-obsolete electronics can be difficult, but obsolescence management software can help you identify the best places to buy electronic components safely.
Component suppliers often provide data on potential obsolescence risks, but most times their information comes too late or is inaccurate. Instead, original equipment manufacturers should use an independent electronic component database for forecasting and inventory management.
SiliconExpert is a premium obsolescence management software that has a database of over 250 million components. Finding the right parts for your PCBs is simple and often saves you the hassle of dealing with third-party component suppliers or counterfeit parts from potentially black or "gray" market providers.


Forecasting Obsolescence Risks
We all know how unreliable the weather forecast can be, and it can really throw a monkey wrench into our weekend plans. However, forecasting for electronic component obsolescence is even more crucial than getting a sunny Saturday to mow the lawn.
Investing in a premium forecasting tool can alleviate inflated costs for low-supply PCB components by letting you know months or years in advance. If you don't get the part you need in time, chances are you might have to do a complete redesign to account for your obsolete electronics. At the least, you'll end up paying a lot more for high-demand parts being swallowed up by greedy brokers and last-time buyers.
Good obsolescence management software will have a forecasting tool that helps you stay on top of the status of potential obsolescence risks so you can cut costs and still produce a quality product.


Engineering Advice
Your electronics contract manufacturer (ECM) should provide you with valuable information about potential component sourcing news and suggest engineering solutions to obsolescence.
A good ECM will troubleshoot issues and find more cost-effective solutions without impacting product performance. In the end, open communication with your ECM is key, and it can greatly expand your options for solving issues with obsolete electronics. Two minds are better than one!


Your Hub for Obsolescence Management of Electronic Components
Now that you know what to look for in an obsolescence management service, you can go forward more confident in your ability to navigate aging legacy products.
For more information about obsolescence, visit our webpage that goes more in-depth about obsolescence management.
Interested in learning more about obsolescence and aftermarket services? Check out the recording of our webinar, Understanding Remanufacturing & Aftermarket Services.
(Editor's note: This blog was originally published in June 2020 and was updated in July 2022.)