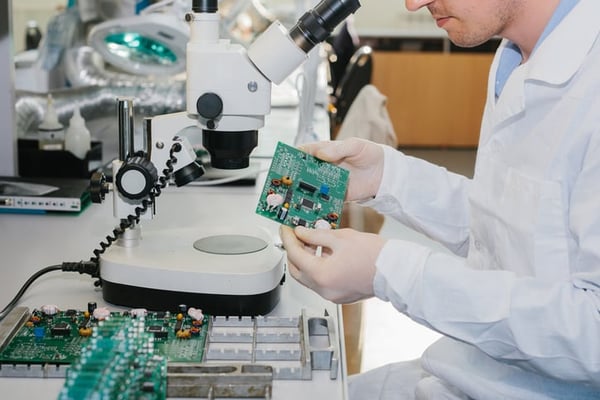 Understanding your marketing is key to a successful product run. That applies not only to your customers, but their home country as well.
REACH compliance is a must if you're selling electronic parts to nations in the European Union. There are additional benefits to complying with the rules set out by REACH beyond getting your products into the EU --- many other countries implement similar regulations to REACH. Your compliance with EU regulations will ensure you meet the requirements of many other markets.
What is REACH compliance? If you want to succeed globally, you'd better learn quickly.


What Is REACH Compliance?
There's a lot you should know about REACH before your extend yourself into the EU market:
What is REACH?
How do you comply with REACH?
Is REACH mandatory?
What's the difference between REACH and RoHS?
But first … that REACH compliance definition you asked for. The Registration, Evaluation, Authorisation and Restriction of Chemicals initiative has been around since June 2007. REACH is a regulation of the European Union, adopted to protect human health and the environment from dangerous chemicals.
In principle, REACH applies to all chemical substances: not only those used in industrial processes, but also in day-to-day life. REACH impacts a large swath of companies, even those that may not think of themselves as being "involved" with chemicals.
Substances are under the REACH microscope if you use them in quantities over 1 ton per year.


How to Comply With REACH
REACH establishes procedures for collecting and reviewing information on the properties and hazards of certain substances.
To determine REACH compliance, companies must identify and manage the risks linked to the substances they manufacture market to the EU. They have to demonstrate to ECHA (European Chemicals Agency) how they've made sure the substance can be safely used without harming the end customer.
Authorities can ban hazardous substances if they deem the risks unmanageable. They can also restrict use or make it subject to "authorized use only."
It's almost always easier in the long run for product markers to substitute dangerous chemicals with safer ones when possible.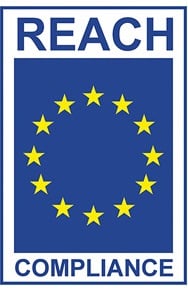 Is REACH Compliance Mandatory?
U.S. companies that export to the EU have registration and authorization requirements to meet REACH compliance. Failing to adhere to REACH chemical compliance regulations could result in your company being shut out of the EU. The importance of meeting REACH compliance depends on your company goals.
Penalties for REACH violations vary by country.
Fortunately, your contract electronics manufacturer should already know how to determine REACH compliance. Any decent PCB design and assembly partner should be able to advise you on risks and alternatives.
Some PCB manufacturers have third-party tools available to help you determine if the components in your electronics are REACH-compliant. We recommend an obsolescence management database like SiliconExpert. Either you or your manufacturing partner can take advantage of such resources to verify that everything you produce for the EU market is compliant with current regulations.


What's the Difference Between REACH and RoHS Compliance?
RoHS stands for Restriction of Hazardous Substances. According to the RoHS Guide, this directive originated in the European Union and restricts the use of specific hazardous materials found in electrical and electronic products. The most recent update was the RoHS 3 directive.
RoHS compliance means you can't use restricted substances in the final product:
Wiring
Components
Circuit boards
Displays
Subassemblies
Cables
At the same time, REACH controls all chemicals that might be used to manufacture the product:
Enclosures
Brackets
Coatings
Paint
Solvents
Chemicals


REACH Exemptions
If your company is established outside the European Union, you're not bound by REACH, even if you export goods into the EU. The responsibility for fulfilling the requirements of REACH lies with EU importers, or with "the only representative of a non-EU manufacturer established in the EU."
In some cases, downstream users have some responsibilities under REACH. Check your obligations if you handle any chemicals during your manufacturing process. There may be specific exemptions in place pertaining to chemicals you or your contractor uses during manufacturing.
While U.S. nations aren't bound by REACH, you should follow REACH developments for bans, and restrictions in the EU that could impact your electronics design and manufacturing decisions, as well as potential new compliance obligations.
A good electronics manufacturing contractor will stay current on REACH standards to ensure that none of your products risk breaking regulations.


REACH Compliance Guide
No electronics manufacturer wants to risk being denied access to the EU market. But sifting through all the legislation tied to REACH is no easy task. The European Chemicals Agency has attempted to make it a little easier on manufacturers and importers by summarizing the regulations. If you have more questions regarding REACH, contact your electronics manufacturing contractor for additional assistance.
If you take away only one thing from all this, let it be that U.S. companies aren't immune to REACH requirements or penalties. You and your electronics contract manufacturer should incorporate REACH requirements into all environmental safety compliance programs and long-term planning. This way you'll always be well-positioned to shift away from obsolete chemicals and keep your supply chain running.
To learn more about electronics manufacturing compliance standards for the U.S., Europe, and elsewhere, check out the free e-book below.