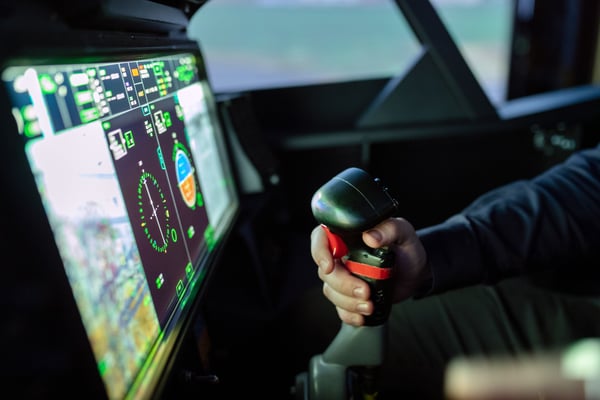 When searching for a reliable electronics contract manufacturing (ECM), one of the first questions you'll probably ask is, "What certifications do they have?"
While many ECMs are RoHS, MSHA, or IPC 6011 compliant, not all have Nadcap accreditation.

Keep reading to learn more about what Nadcap accreditation means for ECMs and how it provides you proof and peace of mind.
What Is Nadcap Accreditation?
Once known as the National Aerospace and Defense Contractors Accreditation Program, this standards certification is now referred to as Nadcap. Overseen by the Performance Review Institute (PRI), its purpose is to establish accreditation requirements, issue accreditation credentials, and define operational program requirements for manufacturers.
Nadcap is one of the most dependable standards for manufacturing -- it covers everything from welding and part machining to electronics manufacturing.
For an ECM to receive Nadcap accreditation, it must undergo a rigorous technical assessment of its PCB manufacturing process, conducted by industry experts. Nadcap compliance represents that a company is capable of meeting customer requirements and performing to industry standards.
For PCB electronic contract manufacturing, a Nadcap compliance audit may include:
Standardizing controls and production: Making sure the ECM has appropriate program control for all machines.
Complete solder control: Inspecting all of the solder, every solder iron, every machine, and every solder pot.
Lead-free control plan: Confirming that the ECM can conform to aerospace and defense industry solder requirements.
Electrostatic discharge (ESD): Checking that the company falls within appropriate safety and compliance parameters.
Moisture-sensitive devices: Ensuring complete environmental control, from the time of receipt to the time of installation.
Qualifying employees: Nadcap expects everyone in the assembly area to be trained to their production criteria. To accomplish this, most companies will have IPC and J standard trainers on staff. If these trainers are not in place, the ECM must then be able to prove that its training program promotes competency for every standard.


Matric is now Nadcap accredited, learn more here.
How Is Nadcap for ECMs Different From Other Manufacturers?
There are different categories of certification, and standards can vary from industry to industry. ECMs, for example, might be Nadcap certified in electronics.
If their particular category is PCB assembly, then the audit scope will cover 12 process-specific checksheets. A manufacturer could get certified in production of bare boards, in cable and harness assemblies, etc.

Benefits of Nadcap Accreditation
Some ECMs pursue Nadcap accreditation because their customers ask for it. In other cases, it's a mandatory prerequisite for partnering with an OEM (especially giants like Boeing and Lockheed Martin).
Nadcap accreditation is a vote of confidence that a supplier adheres to industry-recognized best practices. Having the Nadcap certification can open up a big market for an electronics manufacturer that's looking to compete on a global level.
How Easy Is it to Stay Nadcap Compliant?
New suppliers are typically audited annually for the first 3 years based on the date of the initial audit.
However, Nadcap has a Supplier Merit Rewards program, which awards reduced scope or extended-frequency audits to suppliers who maintain a minimum of NCRs, or non-conformance issues.
Subsequent reaccreditation audits can be awarded for periods of 12, 18, or 24 months, based on the supplier's performance.
Finding the Best Nadcap-Certified ECM
When searching for a full-service electronics contract manufacturer for your PCB needs, look for one that can meet Nadcap accreditation standards. Even though you might not be working in the aerospace or defense industries, knowing that your ECM undergoes rigorous testing and training can only be a plus.
To learn more about how you and your ECM can protect your product line, take a look at our free Compliance and Standards guide.