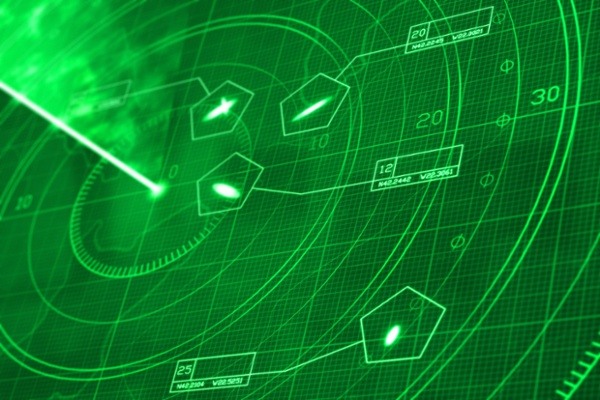 If there's one thing that takes center stage in the aerospace industry, it's safety. This, of course, comes hand in hand with high-quality components.
Aerospace electronic components are exposed to harsh conditions. If they're not robust enough to withstand such conditions, there's a high risk of failure, which can put lives at stake. Also, with vessels operating at thousands of meters above ground and traveling at speeds of hundreds of miles per hour, repairing faulty components can be very challenging, if not impossible.
This is why there are many stringent requirements governing the production of aerospace parts to ensure performance, efficiency, and, most of all, safety. In this regard, the onus is on original equipment manufacturers (OEMs). When it comes to aerospace PCB design standards, there are some key considerations for components:
Whether all material specifications have been followed
How long it can last before it needs maintenance
Tolerance to harsh conditions
Type of testing and inspection required
Whether it's fully compliant with design standards
Whether sufficient risk assessment has been conducted
Some of the accreditations that are applicable in this sector are Nadcap and AS9100 Rev D. When developing an aerospace quality management system (QMS), it may be challenging to determine which of the two you need or which one should come first. To determine this, you need to have a clear grasp of each.
One thing to note is that Nadcap process accreditation requires the company's quality system itself to be certified to AS9100 (or equivalent) before Nadcap auditing can be conducted. So you have to have basic AS9100 QMS requirements in place prior to Nadcap.
In this article, you will find a comprehensive breakdown that will help you determine what you need when it comes to Nadcap vs. AS9100.


What Is AS9100?
Among the numerous manufacturing certifications available, arguably the most common is ISO 9100:2015—AS9100. The AS9100 Rev D is an audit and standardized quality management system for aerospace manufacturers and suppliers. It was released by the International Aerospace Quality Group (IAQG). These guidelines for implementing Quality Management Systems have been specifically designed for space, aviation, and defense organizations.
The terms "ISO 9100" and "AS9100" are often used interchangeably. However, they're not the same. The AS9100 builds on the quality management system requirements for ISO 9100 and is not maintained by ISO.
The IAQG adopted the ISO 9001:2015 requirements and added provisions specific to aerospace Quality Management System requirements. From these changes came the AS9100 Revision D standard, in which the additions are highlighted in bold and italics.


When Was the AS9100 Standard Released?
The current version of the document, AS9100 Rev D, was released in 2016. It was updated to reflect the ISO 9001 version released in 2015. Before it, there were three other versions released:
AS9100 Rev A- Released in 2001
AS9100 Rev B- Released in 2004
AS9100 Rev C- Released in 2009


What Is Nadcap?
The National Aerospace and Defense Contractors Accreditation Program (Nadcap) is an accreditation program for companies in aerospace-related industries. It was established in 1990 by the Society of Automotive Engineers, and audits are conducted by the Performance Review Institute (PRI).
It is a company-level accreditation issued for specific processes such as:
Coatings
Chemical processing
Heat treating
Conventional machining
Welding
Nondestructive testing
Nadcap accreditation is highly industry-driven. This is why only experienced individuals conduct the audit process using steps specific to how the actual process is conducted. When an organization wants to become Nadcap accredited, an auditor from the PRI will use specific questions in relation to the manufacturer's process.
For a company to receive this accreditation, it must first obtain approval for a Quality Management System such as ISO/IEC17025 OR AS9003. However, if you do not have it yet, Nadcap can begin with an AQS audit.


How Does AS9100 Rev Differ from Nadcap?
AS9100 Rev D is a set of guidelines that govern how companies implement aerospace quality management systems. Such requirements aim to ensure that products and services meet the standards necessary to meet customers' needs.
Comparatively, Nadcap accreditation demonstrates that suppliers meet all the requirements for specific aerospace industry special processes. Whereas AS9100 is applicable to all companies in the aerospace sector, Nadcap is limited to companies that perform specific processes.


Nadcap vs. AS9100: Which One Do You Need?
Depending on the services you offer, Nadcap accreditation may be necessary. Without it, you may be unable to get certain contracts depending on the special processes that your customers need. Therefore, if you offer Nadcap accredited services, gaining accreditation is necessary to win contracts.
You don't need to have AS9100 accreditation to service contracts. However, since it is a standardized and internationally recognized set of guidelines, it's essential to implement a QMS that enables your company to meet aerospace requirements. In doing so, you'll have a system that allows you to adequately cater to your customers' needs.
AS9100 accreditation increases your chances of being eligible for work with aerospace customers. More importantly, it helps increase customer satisfaction, which earns you more repeat business and positive word-of-mouth.


How to Find Out if a Company Is AS9100 Certified?
For aerospace companies, the performance and durability of components plays a significant role in success. Components that don't meet the desired threshold may require constant maintenance, which can increase operational costs. Even worse, any malfunction can result in catastrophic accidents, which can result in loss of life and expensive equipment and corrode customer confidence in your brand.
Since not all such components or services can be handled in-house, working with suppliers is inevitable. When searching for aerospace manufacturing services, it is important to ensure that suppliers are duly accredited to avert such risks. This can be done by requesting a copy of their certificate or checking with the relevant accrediting bodies or their registrar.
For Nadcap certification, you can visit eAudioNet, a software that works collaboratively with the PRI's accreditation programs and systems. It has a Nadcap database of all accredited companies.


Experience and Expertise
Considering the risks that come with faulty components, it's essential to choose a reliable contract manufacturer. In this regard, you should consider their experience and expertise in handling compliance issues specific to your industry.
Even still, you should always keep on expanding your knowledge of compliance and standards for electronic manufacturing. This will ensure you are aware of new requirements as they arise.
To learn more about what compliance requirements and design standards ECMs are working with (or should be working with) check out our free guide!
(Editor's Note: This blog was originally published in December 2020 and was updated in September 2022.)