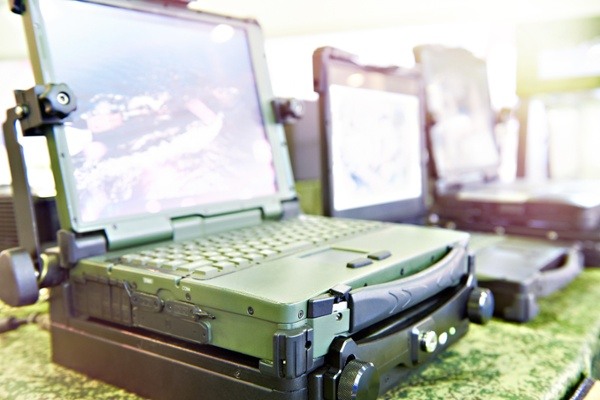 When outsourcing electronics manufacturing, there's more to consider than just price. Often, the best electronic contract manufacturers (ECMs) are the ones that have the necessary industry-specific certifications.
This is particularly important for ECMs producing military-grade electronic components.
These components have to be of the highest quality, capable of performing under the toughest of conditions, and able to easily achieve interoperability with other parts. To reach these goals, the Department of Defense has created very specific standards known as MIL-STD.
Keep reading to learn more about MIL-STD electronics and how compliance makes a world of difference.


What is MIL-STD?
Although engineers might throw around terms like MIL-DTL, or MIL-SPEC, MIL-STD is the official designation used to achieve standardization objections set by the DoD.
These standards cover the end characteristics of the product, as well as the processes, materials and security standards to be followed in their production. The five types of defense standards include:
One: Interface standards
Two: Design criteria standards
Three: Manufacturing process standards
Four: Standard practices
Five: Test method standards
These defense standards are meant to ensure proper performance and logistical usefulness of military equipment. Although their origins can be traced back for decades, the pressing need for standardization became most apparent during WWII.
As electronics and PCB capabilities rapidly emerged and evolved, the standards had to quickly update to keep up. In 2011, the Defense Department instituted the Supply Chain Hardware Integrity for Electronics Defense (SHIELD) program which calls for improved measures to safeguard against tampering or component removal.
Knowing which standards are relevant enable ECMs to meet or exceed military grade electronic components quality expectations.
Although constantly changing to keep up with the latest PCB innovations, some standards from the Defense Standardization Program that are particularly applicable to PCB components include:
MIL-STD-883: Test method standards for microcircuits

MIL-STD-750-2: Test methods for semiconductor devices

MIL-STD-202G

: Test methods for standard electronic and electrical component parts
In general, the best mil-grade PCBs conform to specific parameters regarding dielectric thickness, annular ring for inner and outer layer, and drill to copper clearance.


What Kind Of Electronics Would MIL-STD Be Used For?
Depending on the needs of the end-user, MIL-STD electronics might be used in:
Shipboard applications
Aerospace and defense
Navigation
Computers and communications vital to military success
The DoD has laid out specifications for the general performance requirements for printed circuit boards and PCB assembly.

Comparing MIL-STD, ITAR, and Nadcap
Import and export products that require military standard (MIL-STD) testing may also fall under the restrictive provisions of the International Traffic in Arms Regulations (ITAR) to enhance U.S. security.
ITAR Compliance focuses on sensitive information that might be involved with military equipment.
Another reliable standard for electronics manufacturing services is the Nadcap certification. This accreditation program is overseen by the Performance Review Institute (PRI), with the purpose of establishing accreditation requirements, issuing accreditation credentials, and defining operational program requirements for the electronics manufacturer.


Finding a MIL-STD Electronics Partner
Before you sign on with a full-service ECM for your PCB needs, make sure they are up-to-date with their certifications. Remember, a machine is only as good as it's components, so you want the best possible parts!
To learn more about other PCB assembly standards and certifications, download our free ebook!