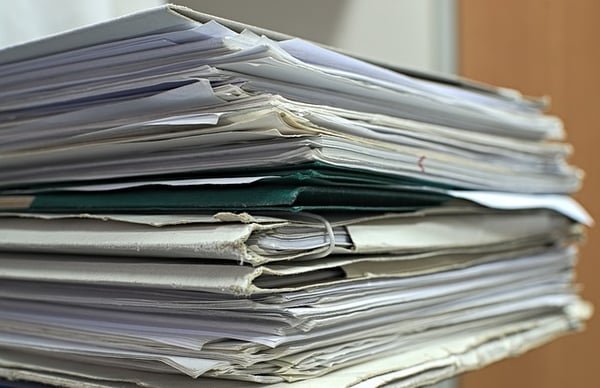 The decision on which electronics manufacturing supplier to choose can be a difficult one. The outcome of the quoting process often decides who will build your assemblies. That's why inaccurate quotes are a back-breaker for both OEMs (original equipment manufacturers) and ECMs (electronics contract manufacturers).
For example, let's say you received a quote from a supplier that was higher than your desired threshold. Other than that, this OEM checks all the boxes of an ideal supplier. However, you simply cannot accept a quote in that range. Little did you know; the quote was inaccurate, and the price was more in line with your targeted range.
Sure, this could be the fault of the ECM's quoting process, and that would be on them. But if the OEM did not provide all the necessary printed circuit board (PCB) documentation up front, a missing file could have the same effect.
That's why it's imperative to supply your ECM will all the requested documentation as early in the quotation process as possible. This allows for the most complete and accurate quote possible.
So, what are the files the OEM needs? Let's take a look.
Electronics & PCB Manufacturing Documentation You Need
1. Bill of Material
The bill of material should include:
Revisions

Manufacturer

Manufacturer Part Numbers

Quantities

Reference
The bill of material, or BOM, is arguably the most important document you'll provide. The BOM provides a manufacturer critical information like approved vendors, raw materials, and components used in the assembly.
The ideal format for a BOM is a Microsoft Excel spreadsheet or text file. If you are unsure of what to include in your BOM, the supplier should be able to provide you a checklist of what it needs.
2. Assembly Drawings
Fab Drawings
Fabrication drawings should contain information like:
Board dimensions

Thickness

Layer number

Part number

The most recent revision to the design
If the project requires non-recurring engineering, provide the pricing of the engineering with as much detail as possible.
Gerber Files
Gerber files are the industry-standard format used to describe printed circuit boards. These are used to create the stencils and for placement of the components. There should be a Gerber file for each image layer:
Copper layers

Silk screen

Solder mask


3. Approved Custom Item Supplier(s)
Are you using any custom component suppliers? Make sure your contract manufacturer knows up front.
This could include:
The PCB itself

Transformers

Metal work


4. Testing, Sampling, & More
Are you looking for any of these services as part of your package? Clarify this with your electronics manufacturer:
Programming information (if applicable)

Test requirements (if applicable)

Pick and place files (if available)

A product sample (if available)



5. Any Special Processes
Does your project need anything out of the ordinary? Are there special processes required because of its sensitive, complex, or dangerous nature?
This could include:
Conformal coating

Functional test
6. Other Helpful Information
Yep; there's a lot to electronics quoting. Make sure to supply these bits of information to your partner. Some of them may sound dumb, but you'd be surprised how often they're omitted!
Quotation quantity

EAU

Standard delivery/quick-turn delivery

Full company name and address

Contact Name

Technical contact

ITAR\EAR assembly

Lot tracking

Other customer/special requirements
Good luck!