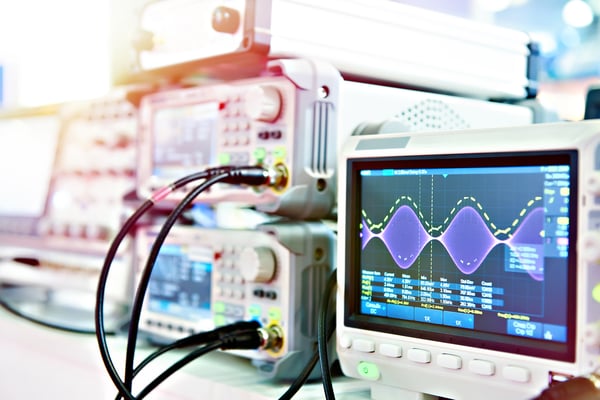 About 20% of all medical device manufacturers struggle to manage component shortages
. This can be a big problem, especially since many devices can mean the difference between life and death for an individual.
What causes critical components medical device parts to be in such high demand? And why are component shortages one of the biggest challenges for medical device electronics design?


Component Shortages: What Medical Device Electronics Designers Need to Know
The big reason why component qualification medical device shortages are so rampant is because medical technology changes in a heartbeat. When you combine these changes with an increasing demand for electronic parts, electronic component suppliers can't quite keep up with the pace of change.
And it's not just one type of component that's experiencing high demand -- it's everything from capacitors to resistors to integrated circuits. To further complicate matters, manufacturers might face any or all of the following issues:
Lengthy lead times for specialized electronic components
Supply chain interruptions because of natural disasters, political turmoil, diseases, etc.
Dragged-out FDA approval for medical device electronic components
If you source all your parts from a single region or factory, and that region is hit with a tornado or a hurricane or some other unpredictable event (see: COVID-19), it can really throw a monkey wrench in the supply chain.
Even though electronics manufacturing providers want to provide fast and easy service for medical electronics components, sometimes extenuating circumstances prolong the time to market in product development, which can irk end customers.


Why Are Medical Equipment Components so Scarce?
You might remember from your high school economics class the basic principle of supply and demand. With continued growth in the medical device sector, there will be high demand for components, often resulting in limitations in the supply chain -- at least in the short-term. Not to mention that technological advances keep on coming down the line, changing the demand for certain components.
When will the shortage end? Your guess is as good as ours. The need for electronic components for medical applications is never-ending, so predicting when the supply chain will catch up to the demand is a bit of a guessing game.
That doesn't mean there's nothing you can do about it. Taking the necessary precautions to weather the storm can go a long way in traversing the shortage landscape, so to speak.


How to Avoid Electronic Component Shortage
How can your company get ahead of the component shortage and keep production flow moving and customers happy?


Stock Up
If your cash flow situation allows for it, purchasing your components well in advance can alleviate the strain of a component shortage. They'll be ready to integrate into devices when you need them. This is especially true for components with long lead times, which can slow device production and profitability if you're left waiting.
However, buying in advance does have a risk to it, especially when you consider obsolescence management and how a great component for today may be worthless tomorrow. You don't want to be stuck with a stockroom full of obsolete components.


Forecast
Accurately forecasting your component needs can significantly lower the amount you have to shell out for components. If you scope out what you'll need months, or even years, in advance, you can hop ahead of the supply and demand curve.
Your electronics manufacturing services provider should always communicate potential obsolescence or shortage risks to you.


Build Relationships
Who do you work with to acquire components? Whether it's a supplier or a contract manufacturer, we encourage you to build a relationship with these entities so they're more than just a partner -- they're an extension of your business.
By doing so, you're much more likely to have transparent discussions about the parts that you need and work together on solutions to overcome certain component challenges.


Electronic Component Shortage Doesn't Have to Make or Break Your Business
Keeping abreast of potential supply chain interruptions, diversifying your suppliers, and communicating with your electronic service providers can reduce the risk of medical equipment component shortages.
Want to make sure you're not running into unplanned for, costly risks? Learn more about using obsolescence management to stay ahead of the demand for medical electronics components: