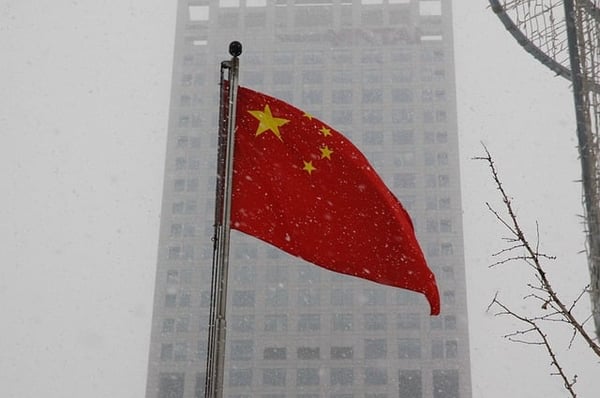 If there's anything certain in the U.S.-China tariffs staredown, it's uncertainty.
With just days to go before the so-called "90-day truce" is up, U.S. President Donald Trump announced a delay of tariffs on electronics from China thanks to "substantial progress" in talks.
Electronics suppliers and manufacturers alike had nervously watched the back-and-forth, wondering who would blink first. An issue that holds large swaths of multinational economies in the balance, OEMs (original equipment manufacturers) have been in an unenviable position, wondering if they should stock up on imported components, make a push to export as much as possible, or neither.
Your electronics supply chain is at the mercy of world politics, and the threat of scarcity and pricing hikes is turning up the heat. Here's the latest you need to know regarding potential tariffs on electronics from China.


Will March 1 Bring More Tariffs on Electronics From China?
While matters of state are often drawn-out, delicate situations, the tariff fight seems to be particularly long-lived. Each time the two sides appear to be drawing closer to staving off an increase of U.S.-imposed tariffs from 10% to 25%, another "to be continued" story enters the news cycle.
On Feb. 15, talks in China with the visiting U.S. delegation dissolved without a solution. Fortunately, they at least included a caveat that a new round of talks would be held in the United States the following week.
That's exactly what happened. On Feb. 24, Trump cited "very productive talks" as a reason for the delay.
"I am pleased to report that the U.S. has made substantial progress in our trade talks with China on important structural issues including intellectual property protection, technology transfer, agriculture, services, currency, and many other issues," Trump said on Twitter. Sound bites out of China echoed similar thoughts.
The U.S. had planned to bump up tariffs on more than $200 billion in Chinese goods on March 1. Supply chains that rely on forecasting -- as electronics supply chains often do -- have remained conservative in their estimates to brace for potential financial impact. In some cases, they've even foregone shipments entirely so that a mid-shipment tariff doesn't erase their international profit margins en route.
The problem isn't limited to finished goods alone, either. For electronics manufacturers, tariffs on electronics from China could severely impact production in the States as their suppliers start nervously looking for non-tariff-restricted buyers elsewhere to salvage future margins.


Other Concerns With the China Tariffs
The big 10%-25% list touted by U.S. President Donald Trump obviously steals the spotlight of any China talk, but it isn't the only tariff-related concern.
In the midst of all the indecision and will-they-or-won't-they drama, the annual Spring Festival has seen factories across Asia empty out as workers take their customary several weeks' vacation. Normally this wouldn't disrupt reasonably stable structures like an electronics supply chain, but as workers trickle back there is added pressure to snap into action once the tariffs end.
The small lead time between now and the March 1 deadline added urgency in manufacturing centers -- in both countries -- to work quickly. What was already a tight schedule had become a nearly insurmountable demand, and each day without a permanent solution on China tariffs makes things that much harder.
Click here for a further look into the tariffs' effects on U.S. electronic contract manufacturers.


Aftershocks
Ideally, the tariff situation will be favorably resolved immediately, but the lasting impacts of uncertainty are already forcing cracks in electronics supply chains. Vendor relations are a bit tenser. Loyalties are being tested and forged between suppliers and manufacturers, and they're considering cost-cutting measures to cushion the potential impact of 25% tariffs.
Business performs at its best with plenty of lead time, for the sake of:
Manufacturing quality

Billing

Shipment
For now, that lead time continues to be a political sacrifice. Just as efficiency reverberates along the supply-and-demand chain of an OEM, so do disruptions. Stateside manufacturers should prepare for these aftershocks in upcoming fiscal quarters.
As both sides consider a future meeting to seal a deal to end the trade war, OEMs can do little else at the moment. It's just a matter of keeping your orders conservative, planning for the worst, and hoping for the best.
Here's hoping you have strong, trusting relationships with your electronics manufacturing service providers. There's no better way to steady your supply chain!