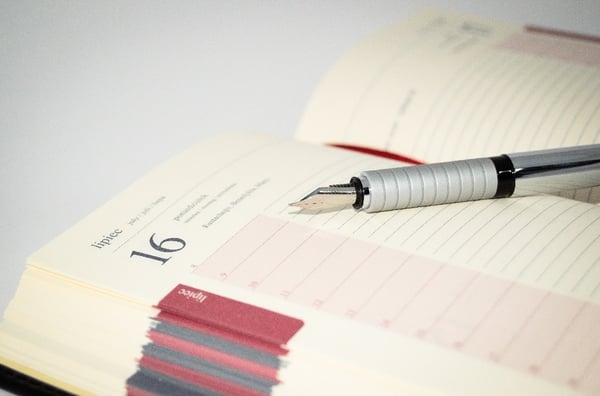 If your manufacturing projects involve electronics, you're likely facing the challenge of extended electronic component lead times. Certain parts that used to take 12 weeks to come in are now taking upward of 30 weeks. Some parts even take a full year to arrive.
It's nice news for distributors, who can take advantage of this "shortage" and charge higher prices, but it's not a good deal for OEMs -- especially considering the importance of fast time to market in today's need-it-now world.
Here's a closer look at why there's a shortage of certain components today and what your company can do about it:

Electronic Component Lead Times: What's the Deal?
It's all about supply and demand. Specifically, there's a ton of demand for certain electronics components from the likes of:
Automotive suppliers

Cellphone makers

General consumer electronics companies
The increased demand has directly translated to longer lead times and heftier prices. In some cases, some manufacturers are even refusing to take orders on certain components -- that's how crazy things are becoming.
Other factors playing in to longer lead times include capacity issues and mergers that have led to consolidation within the supply base. Despite the huge demand, component manufacturers aren't making more stock or building new factories because they're afraid the demand won't be sustained.
Because of the shortage, many companies are buying 2x or 3x what they normally would, a strategy that works out for them but puts an even bigger pinch on the market supply as a whole. As soon as a component supply is running short, distributors notify buyers and ask them not to overbuy -- then everyone does the opposite. It's a cruel world out there.
Some of the key components that are in limited supply today and are coming with longer lead times and higher prices include:
Resistors

Basic transistors

Flash memory

DRAM

Multilayer ceramic capacitors

OLED screens
With some components, it could be 2021 before you see a resolution to the shortage.


How to Prepare for Longer Lead Times
OEMs in medical, mining, and other industrial fields have businesses to run. Not meeting deadlines or shutting down operations temporarily because the right materials aren't in yet has the potential to be disastrous.
So what can you do? Here's a look at a few strategies:
1. Advance Stock for Future Shortages
All is fair in love, war, and supply/demand.
Many manufacturers reliant on electronic components are already stocking up, so why shouldn't you? They're buying 2x or 3x the number of components they normally would so their supply doesn't dwindle amid the shortage, then storing what they don't need immediately for later use.
This does come with a risk, however, as those who do buy ahead are doing so at elevated prices. If they spend the extra money to acquire more supply, but market supply and lead times stabilize, then they've obviously bled some money they could have otherwise saved.
The upside to doing this is that you have the peace of mind that you're stocked on limited components and can keep producing your product in the near-term. Plus, your company's over-ordering could be preventing your competitors from getting the supplies that they need. This sort of bunker mentality is becoming more common.
We encourage customers to prepare further out than they have in the past and understand demand trends so we can help manage their inventory smoothly.


2. Communication Is Key
Be sure to stay in regular contact with your component provider so you have a good idea of the current state of supply. A simple conversation can help determine which components are going to continue to suffer from long lead times and which ones might stabilize.
These conversations with suppliers can help you best determine if over-ordering will be necessary. On the same note, be sure to communicate with customers about potential delays in product or part orders due to the shortage.
Be proactive, not reactive -- it'll go a lot better.


3. Check With Your Longtime Suppliers
When you build a business, you also build partnerships. Chances are you've been working with some of your component suppliers for a long time.
When it comes to supply shortages, these longtime partners are the ones you should turn to. They're likely going to base priority on loyalty and serve their longest, most trusty partners first.
The companies who attempt to shop around and get the best price and lead times aren't likely to get far in times like these. So check with your longtime suppliers and stick with them. They'll likely stick with you.


Losing the Race?
By using these three ideas, you should be able to survive just about any shortage. Remember, planning and communicating are key to coming out in better shape than your competition.
If you're struggling to keep up with lead times and component shortages, ask a full-service electronics manufacturer to help. Some of the best ones offer complete inventory management and life-cycle analysis services.

Other Related Articles