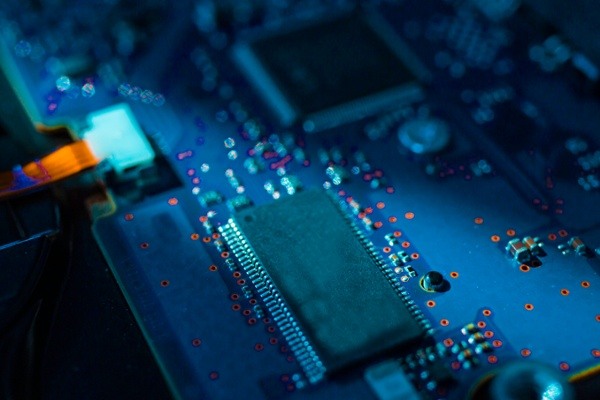 Confused about REACH vs. RoHS compliance? You're not alone. These two sets of electronics manufacturing guidelines were born from the European Union's concern for human health and the environment.
But there are important differences, especially in scope, that make compliance with both rulesets important for electronics manufacturers.
REACH vs. RoHS Compliance: The Basics
If you're looking for the simple answer, here it is:
RoHS (Restriction of Hazardous Substances) bans certain chemicals in finished electronic components, such as printed circuit boards and cables. It affects anyone selling to the EU market.

REACH

(Registration, Evaluation, Authorization, Restriction of Chemicals) requires all electronics manufacturers to register the chemicals they produce, import, or use. It applies to companies making products or importing electronics into the EU.
But, there's a lot more to consider when it comes to REACH vs. RoHS:
Why Both RoHS and REACH Standards?
It could be said that RoHS and REACH are redundant. Ten chemicals covered by RoHS also are covered by REACH.
However, despite the overlap, REACH deals with many more chemicals and has a much larger scope. It not only involves many more chemicals; it also looks at the entire process of making a product and the chemicals used along the way. RoHS considers only EEE (electric and electronic equipment) and the chemicals contained in its finished form.
In other words, RoHS standard requirements and REACH compliance requirements complement each other.
Which standard is more important? According to SGS, an inspection and certification company, "RoHS should be given priority over REACH for issues concerning the use of substances in EEE." Simply put, REACH is less a strict requirement, but more of a consumer protection standard. RoHS dictates the way electronics are produced.
W it comes to doing business in the EU, you should pay attention to both REACH and RoHS compliance requirements.
What Is RoHS 3 Compliance?
If you're an electronics manufacturer that wants to do business in the EU, RoHS compliance is a requirement. Many countries outside the EU adopt replicas of these rules. To comply with RoHS, your manufactured product must meet RoHS standard requirements and should be backed by an RoHS 3 compliance certificate.
The RoHS 3 compliance certificate assures that your products contain no more than the prescribed level of the six chemicals covered by RoHS 2, plus four new ones:
Bis(2-ethylhexyl) phthalate (DEHP)
Benzyl butyl phthalate (BBP)
Dibutyl phthalate (DBP)
Diisobutyl phthalate (DIBP)
What Is REACH Compliance?
Like RoHS, REACH chemical compliance requires that the covered chemical substances not exceed the levels REACH establishes. A REACH compliance certificate indicates that you use registered chemicals and the levels of those chemicals stay within REACH limits. The chemicals on the REACH list can exceed the prescribed limits, but it has to be noted on the product/packaging.
Among the chemicals affected by REACH are:
Reproductive toxins
Mutagens
Carcinogens
Bioaccumulative chemicals
Persistent chemicals
Toxic chemicals
The 2020 REACH compliance update also calls for treatment, recovery, and recycling of electronic equipment to help reduce hazardous chemicals and encourage designs that lead to more sustainable manufacturing practices.

Why You Should Comply With REACH and RoHS
According to Sarah K. Rathke, writing in The National Law Review,
"RoHS is the way of the future. RoHS paved the way for the even more complex requirements set forth in the EU's Registration, Evaluation, and Authentication of Chemicals (REACH) compliance."
Clearly, the EU takes RoHS and REACH seriously. If U.S. electronics manufacturers are serious about doing business in the EU, they also need to be serious about following the directives.
EU importers have a lot to lose if the products they receive from the U.S. don't comply with RoHS and REACH standards.
Compliance looks to be a cooperative effort among every member of the supply chain and the end customer. To succeed, everyone needs to work together, combining their knowledge and expertise and sharing it up and down the line.
Designing PCBs for RoHS and REACH Standards
Navigating the compliance standard environment can be challenging, even if there is a lot of overlap between REACH and RoHS.
Partnering with a third-party electronics manufacturer with REACH and RoHS knowledge can help ensure your product is up to par. From design to testing, compliance is a factor at every turn.
To get more information on REACH, RoHS, and other regulations that impact your ability to do business, grab our free e-book below: