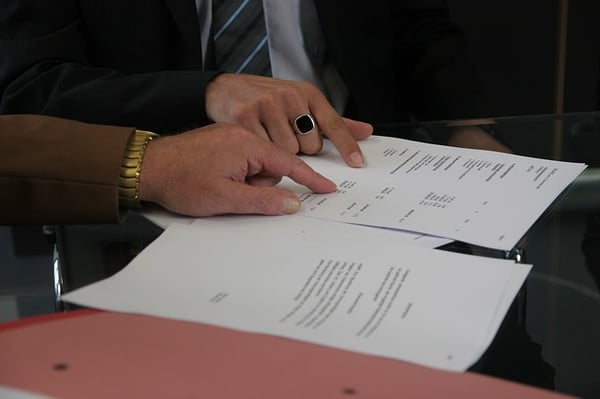 In an ideal world, getting a quote for prototype production from your electronics contract manufacturer (ECM) would go smoothly and quickly. But the reality of prototype quoting is much less streamlined than either original equipment manufacturers (OEMs) or ECMs would like.
There are a load of reasons why getting a quote for a prototype can be difficult and time-consuming. By being aware of these challenges and doing what you can to avoid problems ahead of time, you can accelerate your own prototype quote and get to the exciting part -- having your prototype manufactured and delivered to you.
While all of the following shortcuts are applicable to quoting for PCB sourcing, many of them can be adapted to other types of prototypes as well. Feel free to take this information and adapt it to your own prototyping needs.


5 PCB Sourcing Shortcuts for Quoting
1. Communicate with your ECM while you are designing your prototype.
If you have already designed your prototype, this step may not be as useful to you as it will be for those who are just getting started. By contacting your electronics contract manufacturing partner at the beginning of the design process -- or at least before your design is finalized -- you can work with the ECM to ensure that your design is feasible for them to produce.
Most ECMs have limitations for which you must account. When you communicate and hopefully collaborate on your design with your ECM, you can save yourself numerous headaches and a lot of the need for reworking the design for manufacturability.


2. Ensure your board specifications are ones your ECM can work with.
There are a ton of board specifications that you can choose from when designing your prototype. Of course, not every ECM can work with every board specification. Some electronics manufacturers have limited ability to handle highly complex assemblies.
If you fail to verify that the ECM you use has the capabilities to work with your board specifications and send them a prototype design, you can expect them to come back and ask you to change your specifications. Such changes are time-consuming and frustrating.
Fortunately, you can avoid them by talking with your ECM beforehand.


3. Design your prototype for the manufacturing and assembly process.
We hinted at it before, and we're sure you've heard the term in the past.
The process known as design for manufacturability (DFM) is worth incorporating into your own process if you want to streamline the steps between delivering your design and getting your quote. DFM focuses on producing designs that are as easy as possible for manufacturers to reproduce in real life.
If you think about it, DFM is common sense. When you ask for a prototype that requires extensive retooling, unusual materials or other specialized processes, you can guarantee that the ECM will require extra time to finalize a quote. It takes a lot of research on the ECM's part to determine if specialized requests are even possible or economically feasible. In contrast, if you deliver a design that the ECM can fire off with minimal specialized processes, getting you a quote will be easy.


4. Give the ECM all the required documentation at the beginning.
Plenty of OEMs have been unpleasantly surprised by unexpectedly high quotes due to missing or inaccurate documentation. This is understandable, as there can be 100s or 1,000s of files that go into prototype documentation.
While it's natural that some documentation can be lost in the shuffle, try to avoid such a situation if possible. Double check your documentation -- and maintain strong organization practices -- to ensure your contract manufacturer will have everything it needs to give an accurate quote.
As an example, here's the here's the PCB prototype documentation Matric and Dynamic request up front:
Indented Bill of Material with revision, manufacturer, manufacturer part numbers, quantities, and reference Designators (Ideal format is an Excel spreadsheet or text file)

Assembly drawings

Fab drawings

Gerber files

Approved custom item supplier(s), if applicable (This could be the PCB, transformers, metal work, etc.)

Programming information, if applicable

Test requirements, if applicable

Pick and place files, if available

Sample, if available

Special Processes Required

Additional Info Required

Quotation quantity

EAU

Standard delivery/quick-turn delivery

Full company name and address

Contact name

Technical contact

ITAR\EAR assembly

Lot tracking

Other customer\special requirements


5. Be ready for questions and requests.
It's a rare thing for a contract electronics manufacturer to get a PCB prototyping design and then to be able to turn around and deliver a quote immediately. The vast majority of quotes require back-and-forth between ECM and OEM to iron out the details of a prototype. Following the tips above will help to minimize the time and effort of this process for you and your OEM, but will probably not eliminate it completely.
There are a variety of questions that your ECM may have for you about the prototype. For example, they could request additional documentation. (You might have missed some, even if you were very careful). If you are ready for questions and requests and handle them promptly, it will allow your ECM to give you a quote as quickly as possible.


Keep the Lines Communication Running
If you have questions about the PCB prototype quoting process or PCB sourcing, it only makes sense to get the other side of the equation involved as soon as possible. Open lines of communication with your electronic manufacturing services partner has never made for a worse quoting process, right?
If you have further questions about PCB quoting or prototyping, send us a quick message.