In 2006, the European Union rolled out a directive restricting the use of certain hazardous chemicals. This directive, Restriction of Hazardous Substances (RoHS), would have a far-reaching impact on the electronics industry. Its restrictions on using lead would send manufacturers scrambling to revise their practices or adopt entirely new ones. Thanks to a follow-up directive in 2011, manufacturers now hustle to meet RoHS 2 compliance.
Yes, it's not a punitive law full of fines and penalties. But if you're a U.S. company, noncompliance is basically an impassable barrier to entry to the EU trade market. So if you want to do business abroad, don't mess around -- comply.
Everything to Know About RoHs
Thankfully, most manufacturers around today are better equipped to produce RoHS 2 compliant products. This usually requires going back through the supply chain to obtain raw materials declarations and certifications to demonstrate that their products are RoHS compliant.
So, does your company produce RoHs electronics? If your business manufactures products containing electronics or sells to distributors, resellers, or integrators that end up selling their products in EU countries, here's a RoHS 2 FAQ to keep you on the up and up:


What Is RoHS Compliance?
RoHS applies to all electronic devices in the European Union market. The original RoHS directive, referred to as Directive 2002/95/EC, was developed in the European Union in 2002 with the aim of restricting six hazardous materials common in these products:
Lead

Cadmium

Mercury

Hexavalent chromium

Polybrominated diphenyl ethers

Polybrominated biphenyls

According to the directive, all products sold in the EU market since July 1, 2006, must be RoHS compliant.


What Is RoHS 2 Compliance?
RoHS 2 compliance refers to Directive 2011/65/AU on the restriction of even more hazardous substances in electronic and electrical products. This directive became European law July 21, 2011, and took effect in all EU member nations Jan. 2, 2013, replacing the original RoHS.
Just like the first directive, the RoHS 2 list includes the six hazardous materials mentioned above. However, this directive covers a broader range of equipment and imposes additional obligations on electronic and electrical equipment manufacturers. These include affixing CE markings on finished products to show compliance as well as producing technical documentation to demonstrate conformity.


Next Up: RoHS 2 Vs. RoHS 3
On March 31, 2015, a new directive was born – Directive 2015/863, better known as RoHS 3. This directive adds four restricted substances, bringing the total to 10.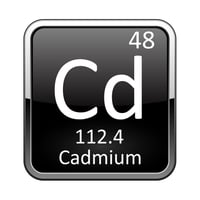 Enforcement of restrictions on the new substances began on July 22, 2019. Just like its predecessor, RoHS 3 compliance applies to all electronic and electrical equipment sold in the EU market. But medical devices (category 8) and monitoring and control tools (category 9) have two extra years after this date to comply with the RoHS 3 directives -- up to July 22, 2021.
The restrictions on the 10 RoHS substances and their limits are as follows. A limit of 0.1% is equivalent to 1,000 ppm (parts per million):

RoHS 3 Substances List
Cadmium – 0.01%

Mercury – 0.1%

Lead – 0.1%

Hexavalent chromium – 0.1%

Polybrominated biphenyls – 0.1%

Polybrominated diphenyl ethers – 0.1%

Bis(2-Ethylhexyl) phthalate (DEHP) - 0.1%

Benzyl butyl phthalate (BBP) – 0.1%

Dibutyl phthalate (DBP) – 0.1%

Diisobutyl phthalate (DIBP) – 0.1%

"ROHS Compliant" Countries
With the introduction of RoHs 3, standards for electronics has become more strict. Much like the original RoHs, manufacturers need to adjust their practices else be barred from selling products in other countries.
Some countries have crafted their own electronics manufacturing standards, modeled after RoHs, but there are still some that are behind the game. Countries like Japan, China, and South Korea have yet to change their regulations to incorporate the RoHs 3 update.

Labeling & CE Marking Regulations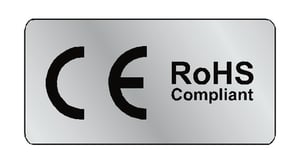 RoHS 2 requires that manufacturers carry out compliance checks, prepare the declaration documentation, and append CE markings on their finished products to show they are compliant. You can find the format for conformity declaration on Annex VI of the RoHS 2 directive. Remember, by placing your product on the market, you are signaling that it's RoHS compliant.


RoHS 2 Exemptions
RoHS 2 compliance makes room for some specific exemptions because of the huge scope of products it affects. It isn't technically feasible to manufacture some products without using a RoHS 2 restricted substances. The commission grants some products time-limited exemptions until science can formulate a safer alternative.
Some notable exemptions include:
Military equipment

Batteries and package materials

RoHS 2 exempt medical devices

Large-scale permanent installations

Large-scale immobile industrial tools

Solar panels

Specific applications of the banned substances as set out in Schedule 2 of the restrictions
This is where the term "RoHS 5" comes from. It refers to companies compliant with five of the original six contaminants. This way, exempted products can still be called "RoHS compliant."


Are You Following RoHS Standards?
You can obtain a comprehensive list of the exemptions from the Department of Business Innovation and Skills website.
Keep in mind that there's no U.S federal equivalent of RoHS 3 requirements -- yet. Not that it matters, really. Europe is such a huge market for electronics -- nobody is going to build a lead-free product for EU markets and build a separate version containing lead for the U.S. market. That would just be inefficient.
Elsewhere in the world, you'll find similar (but not the same) RoHS directives -- Ukrainian, Korean, and so on. Regulations vary from country to country, so make sure you're using the correct directives.
No matter where you do business, if you outsource any work -- PCB design, PCB assembly, etc., -- make sure your manufacturing partner is certified to build RoHS-compliant electronics. Your partner should always be helping you keep compliance, certification, and intrinsic safety top of mind.
(Editor's note: This article was originally published in August 2018 and was recently updated.)