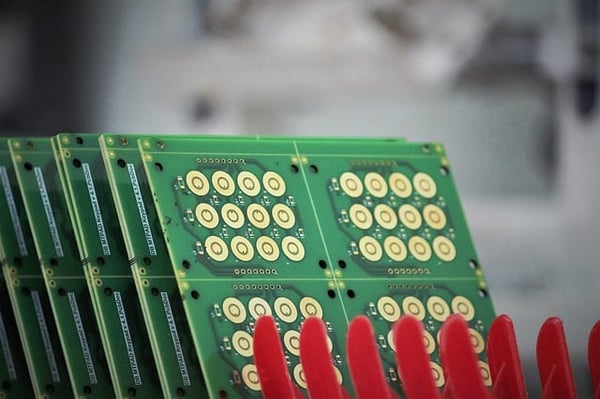 Box build assembly. Systems integration. Top level assembly.
It doesn't matter how you refer to your outsourcing of printed circuit board assembly (PCBA). What does matter is that you name not just a capable partner, but also one willing to work as an extension of your business.
That may be your expectation, but it's not always reality. And when you're outsourcing something as important as a box build assembly, there's a lot more than you think that goes into the overall partnership.
Here's a closer look at how to ID a great electronic manufacturing services (EMS) partner when it comes to outsourcing your box build assembly.


Why Find a Box Build Assembly Partner?
It's now common practice among original equipment manufacturers (OEMs) to outsource box build assembly services to a electronics contract manufacturer.
Outsourcing assembly services should save your company money in the long run, as your workers will put greater focus into what they're best. Let someone else handle the work your team isn't well-versed in!
In a perfect world, your box build assembly partners become an extension of your business. Ideally, they have a perfect mix of know-how, experience, and people skills. They should frequently update you with the information you need to hear (not just the information you want to hear).


How to Narrow Down Potential Vendors
So what should you be looking for in an ideal EMS partner? It's all about value-added service:
1. Design Assistance
Computer-aided design, or CAD, software essentially enables anyone to craft a digital drawing of what they want the assembly to look like. And since everything is digitized, these files can be sent online and transmitted instantaneously.
Where are we going with this?
Some EMS firms will do nothing more than take the CAD file and get to work. Others, however, will analyze the CAD file and ensure it can be manufactured successfully.
Looking for a provider that will do the latter, as it's always ideal to have someone with design expertise that can fine tune your drawings. Not all EMS companies provide this level of start-to-finish assistance.


2. I's Dotted, T's Crossed
Find someone that asks for all the necessary details.
There's a lot of information you'll need to provide to any partner to whom you're outsourcing box build assembly. Things like:
Ideally, you'll want an EMS partner that is proactive and asks you for these docs up front, then handles all the paperwork and such for you.


3. On Time, on Budget
Obviously, time to market is huge when it comes to product development.
Make sure you know what your EMS provider's lead times are. Not all electronics manufacturers are created equal in this regard.
Some manufacturers specialize in commodity electronics, pumping out tens of thousands of components in a run. Others prefer high-mix, low-volume assemblies. Some manufacturers have so many customers that they can't prioritize your urgent order. Others help manage obsolete parts and keep you informed of potentially cheaper, faster solutions.
Think about whether it's worth it to save a few bucks by getting your product out later or if you'll likely make up the added costs in increased sales down the line.


4. Customer Service
Do you have a point person who works with you and your box builds?

If you have a question, are your emails or calls answered promptly?

If there's a problem, what does the EMS provider do to make it right?
These are all important questions to keep in mind when you're weighing your options. Don't be afraid to ask them before signing a contract.


What Are You Getting Out of Your EMS Provider?
If you're outsourcing your box build, identifying an EMS partner can either be a huge benefit or a big headache. Make sure you're taking the right steps so it's the former.
To get a full picture of what a contracted electronics manufacturer should be offering you, check out this related blog post.