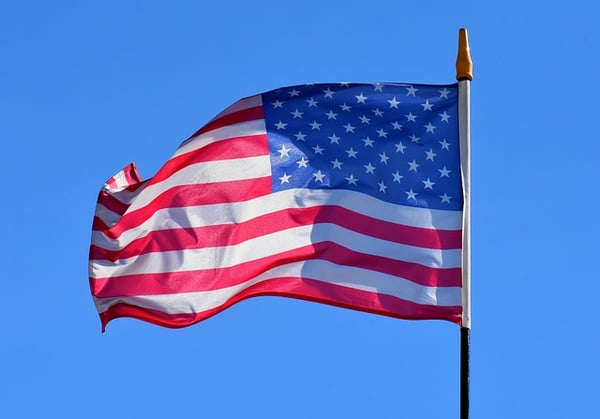 Two days after Independence Day, President Donald Trump's aggressive new tariffs went into effect, imposing an extra 25% tax on imported Chinese goods. This will affect over $50 billion worth of "industrially significant technologies," and could have a significant impact on U.S. electronics manufacturers -- and those who buy from them.
Over 1,300 products are included on the list released by the White House, affecting industries such as:
Aerospace

Information and communication technology

Medical devices

Chemical applications

Metals

Transportation

Robotics

Machinery

Other electronic products


Will Your Electronics Manufacturers Take a Hit?
So, what does this mean? All suppliers should be expected to pass through the new tariffs, raising costs of all components listed in the Section 301 tariff act, including:
Capacitors

Resistors

Relays

Switches

Fuses

Transistors

Connectors

Thyristors

LEDs

PCB assemblies
Since many suppliers produce components in multiple countries, you may not know until shipping whether the "country of origin" for your components will be China. This means that when placing orders, ECM buyers will not always know whether they'll be subject to additional taxation.
The only way around the tariff is to ensure that goods were not reshipped into the U.S. from China via a third-party country. However, expect all ECMs to comply with these tariffs on the specified date. Most manufacturers will provide OEMs with a surcharge, as the feeling is that these tariffs are likely temporary or may be rescinded. Others, however, are charging at cost.
A number of industry associations -- like the International Distribution of Electronics Association -- and individual businesses -- like Matric Group -- are making efforts to have component-level parts removed from the list. Still, the best thing to do in the meantime is to stay informed and know what to expect.


What To Keep In Mind
A 25% tariff on electronic components won't mean a direct 25% increase in the final cost of your product. Some estimates put the price hike in the 3% range for a typical low-to-mid-volume production, but that could increase if tariffs begin affecting active components like integrated circuits.
Components made in Taiwan and Hong Kong are not subject to these tariffs and should continue to be priced as normal.
China has pledged to respond to these tariffs will some of their own. This could be mean possible tariffs on U.S.-made electronics being shipped to China.
Despite the lack of consumer electronics included on the tariff list, higher prices in the supply chain could lead to higher prices of finished goods for consumers.
A list of all items subject to the new tariffs is available here.
Need help with component life cycle management? An electronics manufacturer that offers full aftermarket services can take that headache off your hands: