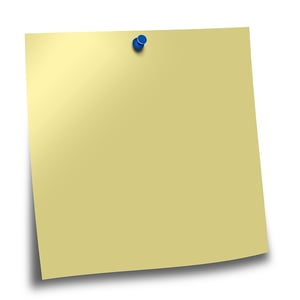 Change management is usually a requirement in the electronics industry. This specifically relates to changes needed after the initial design of your project. In the electronics industry, an engineering change notice (ECN) is the most common example of change management.
Most businesses have an ECN process (also called an engineering change order, or ECO). But any good business is always looking to improve on it. Fortunately, there are numerous ways they can achieve that goal.
Let's take a look at some commonplace ECN issues and ways the process can be streamlined to to keep you and your manufacturer very happy.


An Engineering Change Notice in Paper Form!? Embrace Technology!
This issue permeates into other areas of business as well, but the use of paper ECNs can really inhibit your company's level of communication. While hard copies are nice to have in some occasions, the ability to access digital ECNs can make life much easier in terms of sharing the notice and making notes and amendments. It also gives you the ability to archive ECNs for future reference, so you know what changes have been made in the past.
To remedy this problem, Matric Limited and Dynamic Manufacturing have installed nearly 200 digital workstations across their respective facilities. These remote desktop environments allow seamless sharing of ECNs and the ability to access the same information from anywhere on site. This also helps in the protection of intellectual property, reducing the chances of hard copies lying around or leaving the facility.
In all, the move to digital is a logical and increasingly necessary step. It connects your manufacturing floor with engineering, resulting in quicker and higher quality communication and making the whole change order process much more efficient.


Proper Preparation
Once you've determined an ECN is necessary, you can streamline the process from the very beginning. If you present your manufacturer with the proper information up front, it can reduce a lot of the back-and-forth that bottlenecks the process and simply allows the manufacturer to get to work.
The information you should always supply your manufacturer up front:
Identification of changes

Reasons for the changes

Description of the changes

List of documents affected by the change

Approval of change

Instructions about when to introduce the change

Cut-in dates

Stranded inventory

Data implementations



When gathering this information, it's important to get it right the first time. Things like disconnects between drawings, ambiguous markings, unintended omissions and unintended additional changes can cost your company time and money.
Spend additional time at the outset of the ECN process, confirming the accuracy of the information before its shared with manufacturing. This will reduce the headaches that come with unexpected issues down the line.