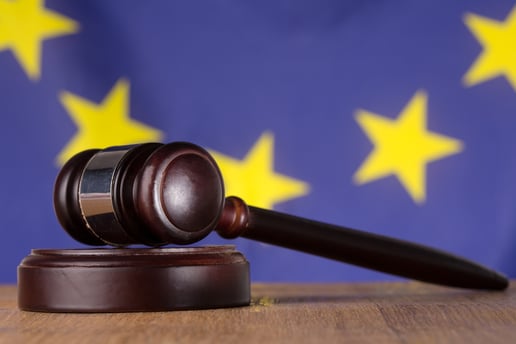 With the European Union (EU) working toward new strategies to cut down on hazardous chemicals within the electronics manufacturing industry, the rest of the world is looking on and taking note.
Many countries have already developed similar plans based on ideas from the EU, but will the United States follow suit? Some American electronics manufacturers already base their restrictions on the EU's list, even though it's currently unregulated by the American government.
With more emphasis than ever before on toxic-free environments, U.S. policies may change with the times. Here's the latest:


American Electronics Manufacturers vs. EU Electronics Manufacturers
The EU paved the way for hazardous chemical substance regulation by implementing RoHS (Restriction of Hazardous Substances) and REACH (Registration, Evaluation, Authorization, Restriction of Chemicals) regulations on electronics manufacturing.
Each of these guidelines was developed with the public's health in mind. The two directives were implemented in the mid-2000s to reduce health risks associated with hazardous chemicals and to decrease the amount of toxic electronic waste collected.
While there are currently no RoHS restrictions in the U.S., some states have implemented regulations similar to the EU. California is a famous example -- you've probably heard of California Prop 65, aka the Safe Drinking Water and Toxic Enforcement Act of 1986. Its restrictions are similar to those of REACH & RoHS — if a device isn't sellable in the EU, it probably won't be sellable in California.
Other states like New York, Illinois, and Colorado have followed suit, and American electronics manufacturers that export or distribute within the EU must follow their guidelines in order to sell their products overseas.
So, why is the EU stricter when it comes to chemical hazards? The answer seems to lie in governing policies. The EU tends to follow a precautionary principle, which means when there's a source of danger to health and environment, safeguards are implemented even if there's ongoing uncertainty. On the other hand, the U.S. wants extensive proof of the danger before any action is taken.


European Union Chemical Regulations
Let's dig into some of the prominent EU chemical regulations that have made their way to the American electronics manufacturing industry:
RoHS Electronics
RoHS-compliant electronics are those finished electronics that don't include a list of certain chemicals. There are currently 10 substances that can only be used in trace amounts for manufactured products in order to meet RoHS requirements:
Lead
Cadmium
Mercury
Hexavalent chromium
Polybrominated diphenyl ethers
Polybrominated biphenyls
In additional RoHS news, the RoHS 3 directive, which went into effect in July 2019, added four more components to the list.
Bis(2-Ethylhexyl) phthalate (DEHP)
Benzyl butyl phthalate (BBP)
Dibutyl phthalate (DBP)
Diisobutyl phthalate (DIBP)


REACH
Similarly, REACH compliance requires electronics manufacturers either making or importing electronics to register the chemicals they use during production. Attaining REACH compliance means manufacturers have used registered chemicals within the regulated levels.
If a U.S. company wishes to export their products to the EU, they need to comply with REACH. Failure to do so can result in a loss of business from many, if not all, EU companies.
A 2020 update to REACH compliance encourages the following:
Implementing recovery and recycling of electronic equipment to reduce hazardous electronic waste.
Updated designs to lead to more sustainable manufacturing practices.


Classification, Labeling, and Packaging
In addition to RoHS electronics and REACH, the Classification, Labelling and Packaging of Substances and Mixtures (CLP) was adopted by the EU in January 2009. The regulation now makes classifying and identifying hazardous materials a requirement before sending them to market. The purpose is to protect and establish transparency to workers and consumers regarding hazardous substances.


Other Compliance Measures
Besides the three directives discussed above, many electronics manufacturers seek compliance, certifications, and accreditation to ensure a company is able to meet industry standards.
For example, Nadcap accreditation is a requirement for manufacturers working in the aerospace industry. Without Nadcap accreditation, it's virtually impossible for American electronics manufacturers to break into the aerospace electronics scene.


Will American Electronics Manufacturers Follow in the EU's Footsteps?
As environmental and human health concerns are on the rise, companies are taking a closer look at their manufacturing practices to keep consumers safe. Will American manufacturers follow the lead of those in the EU?
It seems that some companies and states already have. As noted above, California is the trailblazing state — they don't allow the sale of finished products that wouldn't comply with EU guidance.
Many American companies already follow the EU guidance on hazardous substances because they want to do business with countries that follow those regulations..
While many states have adopted similar restrictions as the EU's RoHS and REACH regulations, the U.S. government hasn't followed their lead to make across-the-board changes. Even so, there's still been some progress.


Toxic Substance Control Act
In June 2016, the new TSCA (Toxic Substance Control Act) passed and brought about significant changes. The new TSCA requires the EPA to perform risk evaluations for chemical substances. In addition, new chemicals used in manufacturing must be reviewed and assessed by the EPA.
While it may not be as in-depth as REACH, the TSCA standard installed changes to an industry overlooked for years. The TSCA provision has implemented a safety standard that was missing -- it's a great start to addressing hazardous substances that are present in U.S. electronics manufacturing.


Where Your Product Fits in the U.S. Electronics Industry
With other countries using EU restrictions as a base model, a shift in how manufacturers use hazardous substances is inevitable.
While the U.S. hasn't made the same sweeping changes as the EU, it's taken steps to review and assess risk on existing and new chemicals. The general push toward sustainability and a toxic-free environment will only add to the appeal for stricter regulations.
No matter your location, your electronics contract manufacturer should be capable of helping you create a product that meets EU requirements.
To learn more about the regulations and standards that apply to American electronics manufacturers, check out our Standards and Compliance Guide.: