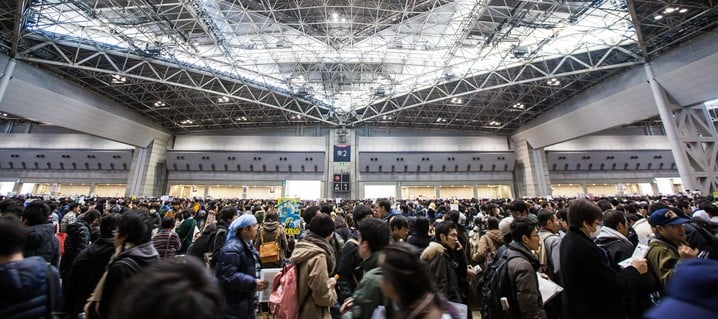 Even in our vastly internet-dominated world, nothing has quite replicated the impact of a face-to-face discussion with vendors and fellow engineers. Electronics manufacturing trade shows are valued for their inherent ability to establish a relationship and answer questions in ways you simply cannot achieve via email or over the phone.
Electronic contract manufacturers use these shows to break ground with engineers and purchasers in a variety of fields. Let's take a look at some of the best electronics manufacturing expos out there for you to start meeting great new partners and vendors in the next year or two.
This list has been updated to account for postponed and rescheduled shows affected by the coronavirus pandemic.

13 Great Electronics Manufacturing Trade Shows
Here are the trade shows we recommend, in no particular order. There are, of course, other good ones out there -- just make sure the right audience for your needs will be there!

AmCon

Pittcon

Design 2 Part

FABTECH

AUVSI Xponential

MINExpo INTERNATIONAL

Advanced Design & Manufacturing Expo

Railway Interchange

APTA Expo

SMTA International

Defense Manufacturing Conference

Semicon West

MODEX




1. AmCon

Type: Advanced design & manufacturing trade show

Date: Nov. 4-5, 2020

Location: Cincinnati
The AmCon trade show has been doing business since 1987. The show promises solutions for design and production problems in electronics manufacturing, 3D printing, robotics, engineering, prototyping, assembly, design, and more.
This event was moved from March to November due to the COVID-19 pandemic. Other AmCon shows have been moved to:
Orlando, Fla. -- Sept. 2-3

Wichita, Kan. -- Sept. 15-16

Houston -- Sept. 30-Oct. 1

Salt Lake City -- Oct. 21-22

Cincinnati -- Nov. 4-5

Novi, Mich. -- Nov. 17-18




2. Pittcon

Type: Science & medical device trade show

Date: March 6-10, 2021

Location: New Orleans
Founded in 1950, The Pittsburgh Conference on Analytical Chemistry and Applied Spectroscopy, commonly referred to as Pittcon, is an annual conference focused on medical and laboratory science. Consistently the largest gathering in the world in these fields, Pittcon is an excellent chance for those in the medical field who need ISO 13485 manufacturers.
The 2019 version saw an impressive 12,541 total attendees from 94 different countries. They were able to choose from more than 2,000 technical presentations.
The show is typically rotated among five cities (New Orleans, Orlando, Atlanta, Chicago, Philadelphia) every year. The 2020 Pittcon happened just in the nick of time before trade shows started being canceled en masse.


3. Design 2 Part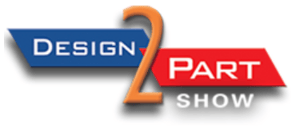 Type: New suppliers for parts and manufacturing services

Date: Aug. 12-13, 2020

Location: Atlanta
If you use electronic contract manufacturing often, you may be familiar with Design 2 Part. D2P is an exhibition company that focuses on contract manufacturing across the U.S.
Attend a D2P show and you'll likely find several electronic contract manufacturers (ECMs), metal fabrication and plastics exhibitors. Smaller than most trade shows on this list, D2P exhibitions aren't going to bring in vendors from all over the country, but they do provide a great in-road for local prospects looking for ECM services in their own backyard.

The show was pushed back due to COVID, but officials promised a "safe and successful" show for August 2020. D2P is also planning spring 2020 shows for Dec. 3-4 in Uncasville, Conn.; Sept. 15-16 in Schaumburg, Ill.; Sept. 23-24 in Marlborough, Mass.; Oct. 7-8 in Akron, Ohio; Oct. 14-15 in Long Beach, Calif.; Oct. 28-29 in Oaks, Pa.; and Nov. 11-12 in Greenville, S.C.


4. FABTECH

Type: Metal fabrication and production trade show

Date: Nov. 18-20, 2020

Location: Las Vegas
FABTECH is North America's largest metal forming, fabricating, welding and finishing event. This massive show, which anticipated 48,000 visitors in 2019, provides a convenient "one-stop shop" where you can meet with world-class suppliers, see the latest industry products and developments, and find the tools to improve productivity.
The show has so much to offer, it's nearly impossible to see the entire thing in one visit!


5. AUVSI Xponential

Type: Autonomous transportation trade show

Date: Oct. 5-8, 2020

Location: Dallas
The AUVSI Xponential trade show is the world's largest event for unmanned and autonomous systems, so you know you'll find the latest developments here.
This event features more than 8,500 users, tech experts, and policy makers in energy, defense, transportation, and construction. This is the place to learn where AI, 5G, and edge computing is taking us.

Note that AUVSI 2020 is now happening in Dallas, not Boston, due to lack of convention space during the new dates.


6. MINExpo INTERNATIONAL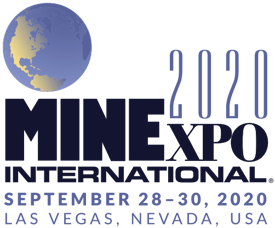 Type: Mining trade show

Date: 2021

Location: Las Vegas (tentative)
The MINExpo INTERNATIONAL trade show will not take place in 2020 due to COVID-19. This event usually happens every 4 years; however, organizers are planning for a 2021 event in Las Vegas.
The world's largest mining event, MINExpo covers the entire mining industry --exploration, mine development, open pit, underground mining, processing, safety, environmental improvement, and so on. MINExpo brings together the latest cutting-edge equipment, innovations, services, and technologies, with long-term growth of the industry and its partners in mind.


7. Advanced Design & Manufacturing Expo

Type: Design and manufacturing trade show

Date: Dec. 1-3, 2020

Location: Philadelphia
ADM shows offer a rare diversity to its attendees. In one expo, you will find a show floor divided among several markets, including
Automation

Plastics

Medical
Show sizes vary depending on the location, but exhibitions are held yearly in critical marketplaces like Cleveland, New York, and Boston.
Each event has conferences, keynote speakers and even classes revolving around current design manufacturing market trends and technology.
Note both the new dates and location. With New York City a hot spot for coronavirus, organizers have moved ADM 2020 to Philly.
8. Railway Interchange
Type: Transportation industry trade show

Date: Sept. 26-29, 2021

Location: Indianapolis
Held every two years, Railway Interchange is the largest railway exhibition in North America.
These shows feature showcases from members of:
Railway Supply Institute

Railway Engineering Maintenance Suppliers Association

Railway Systems Suppliers
If you are a member of these organizations, you'll get a booth space discount, too.
If you are involved in the rail and transportation industry, Railway Interchange is a must-attend. Its usually held in Minneapolis or Indianapolis, providing a central location for several large railway markets to attend and see what vendors have to offer.


9. APTA TRANSform Conference & Expo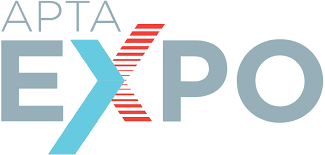 Type: Transportation industry trade show

Date: March 14-17, 2021

Location: Anaheim, Calif

.
APTA is the premier public transportation showcase in the country.
Held just once every 3 years, APTA is always a terrific location to witness the rapid innovation in the industry. Some of the categories on display at this gigantic show are:
Sensors

Automation

Signage
Show officials expected over 15,000 attendees in 2020, but circumstances have pushed the show back to March 2021.


10. SMTA International

Type: Electronics manufacturing trade show

Sept. 28-30, 2020

Location: Virtual

SMTA International will be an online-only show in 2020.
The Surface Mount Technology Association is something your vendor could already be affiliated with. But did you know that SMTA puts on an expo once a year just outside Chicago?
SMTA International isn't huge, but it offers its attendees the chance to see state-of-the-art SMT equipment like:
Inspection machines

Testing equipment

Component placers
While most shows focus on finding new customers, this show is a good opportunity for your company to find suppliers and check out the innovative technology that electronics manufacturers are using. Consider sending a purchasing or engineering team to scout some of the opportunities that will be on display, including over 170 booths with live equipment.


11. Defense Manufacturing Conference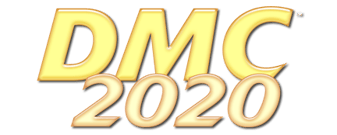 Type: Military electronics trade show

Date: Dec. 7-10, 2020

Location: Orlando
Two of the largest electronics markets in the U.S. are defense and aerospace.
DMC is a small, but effective, showcase sponsored by companies like Lockheed Martin, Boeing, and CTG. This year, DMC is expecting over 1,750 participants and 160 exhibitors, making it one of the biggest defense manufacturing expos in the country. If you are seeking companies with ITAR registration and AS9100D aerospace certification, there should be plenty of opportunities.
In addition to the expo, a Diminishing Resources and Material Shortages conference will be held. Given the current state of the components industry, this is another reason to book your flight.


12. Semicon West

Type: Electronics supply chain trade show

Date: July 20-23, 2020

Location: Virtual
Like SMTA International, Semicon West is going virtual for 2020.
Semicon West is one of the premier annual electronics expos. Known for its showcase of innovative, groundbreaking technologies, Semicon is a great place to learn about the latest developments in fields like:
Smart manufacturing

Wearable technologies

Medtech

Much more
In addition to the 500-plus exhibitors, Semicon features over 100 hours of programming, making it a fantastic opportunity for engineers of all fields to come together.
This three-day event drew 19,623 visitors and 530 exhibitors to the Moscone Center in 2018.


13. MODEX

Type: Supply chain trade show

Date: ?

Location: ?
Manufacturing, supply chain, and transportation operations continue to accelerate, so the future of industry depends on forward-thinking decisions. The MODEX trade show helps you see what's coming, and take advantage of it to power your supply chain going forward.

MODEX allows you to connect with 900 leading providers of supply chain solutions and see in-person how their equipment and technology can future-proof your supply chain. Some of the industry's best minds will lead 100+ education sessions this year.

Best of all, there's no cost to attend the exhibits and conference sessions.
No announcement has been made yet for the 2021 MODEX. The 2020 iteration managed to squeeze into March before COVID took hold in America.


Education & Maybe a New Contract Manufacturer



There are so many chances out there to find out what an electronic manufacturing services provider can do for your product. Try to get to at least one trade show each year so your designs and processes don't go stale!


(Editor's note: This article was recently updated to reflect the coronavirus pandemic's effect on 2020 trade shows.)