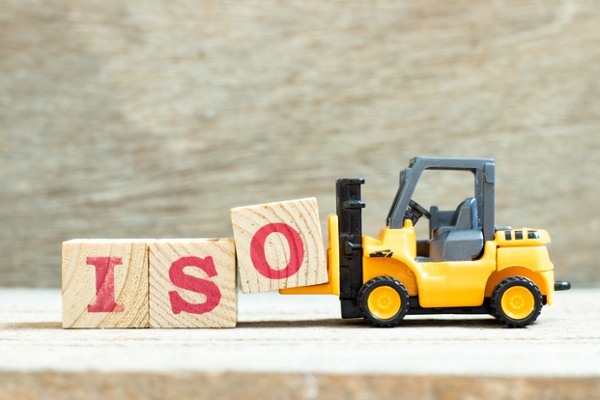 With a practically worldwide push toward environmental responsibility, more companies are choosing to -- or have no choice but to -- demonstrate that they're reducing their environmental footprint. Many original equipment manufacturers (OEMs) are starting to realize the importance of having ISO-certified electronics manufacturers in their supply chains.
Tracking the eco-friendliness of your supply chain means working closely with ISO 14001-certified electronics contract manufacturers (ECMs) with vast experience in these situations. Here's why:


5 Benefits of ISO 14001 Certification:
In the electronics manufacturing sector, there are five key benefits of working with ECMs that have documented success in projects that must account for ISO 14001:2015 requirements:
Cost savings
Less/managed environmental risk
Regulation compliance
Increased trust
Management of environmental obligations


1. Cost Savings:
One of the many benefits of ISO 14001 certification is the ability to ensure your ECM operates with the lowest energy and material consumption in mind.
Because the ISO 14001:2015 standard helps your ECM manage its environmental sustainability, working with a certified ECM reduces overhead costs, material costs, and even insurance premiums.
Seeking out ECMs with electronics manufacturing ISO certifications is not just good for the environment. It's also good for your bottom line, improving profit margins while reducing environmental risk.
2. Less/Managed Environmental Risk
ISO 14001 is all about enhancing your ability to mitigate and manage environmental risk. Reviewed and reconfirmed in 2021, the ISO 14001:2015 certification creates a system within your contractor to improve its environmental performance.
States and countries throughout the world have different environmental responsibility standards. Working with an ISO-certified ECM ensures your entire supply chain is compliant in any market you serve now or would like to in the future.


3. Regulation Compliance
Whether it's the auto, mining, or defense industry, environmental responsibility regulations have been pushed throughout all sectors. With Europe, California, and other regions pushing environmentally responsible manufacturing practices, many OEMs need to think about where they want to sell and how the rules may differ.
Working with a partner that's ISO-certified will ensure that all of your electronic components and finished PCBs (printed circuit boards) are compliant with industry, state, and federal regulations.


4. Manage Environmental Obligations
Some companies are required or have decided to abide by environmental obligations, such as sustainable material sourcing or manufacturing. Working with an ISO 14001-certified ECM will help obtain your business' environmental goals.
Managing environmental risk and staying compliant will build trust between you and your ECM and foster a reliable, decades-long partnership.


5. Increased trust
Products created through environmentally conscientious supply chains are more likely to build trust with the end-user, too. Owning the proper ISO certifications not only potentially saves money; it also gives you an advantage over competitors (domestic or foreign) that are non-compliant.
Once your ECM has become registered, and ISO certified through the Standards American Registrations Authority (SARA), the electronic components in your products can proudly wear the SARA badge, ensuring the highest quality parts.


Compliance Doesn't Stop at ISO 14001 Certification
Whether you're an OEM in the industrial, defense, or energy industry, ensuring that you work with an ECM that's fully ISO 14001:2015 certified will aid your environmental goals and obligations.
For example, Matric Limited was assessed and deemed compliant with ISO 14001:2015 standards in March 2021 for the following scope:
Design
Manufacture and Aftermarket Service of Electronic Components
Electromechanical and Cable Assemblies
A fully compliant electronics manufacturer can serve a wide range of industries, including:
For more information on compliance and standards that affect your ability to stay in business, check out our free compliance and standards guide below: