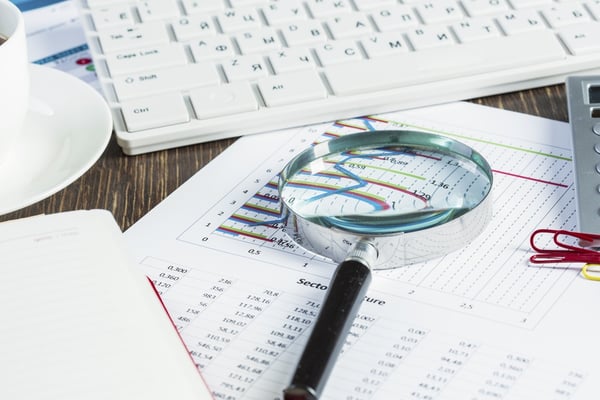 A first article inspection for electronics products is a verification process that documents and certifies the accuracy of each and every facet of your product. Everything, physical and functional, is put under a microscope and verified through comparison of engineering drawings, planning, purchase order, and engineering specifications.
First article inspections (FAIs) are typically completed on new products or when changes occur to existing products. This process is a thorough and often complicated one completed by both manufacturer and purchaser, but an organized procedure can help you get through it without breaking a sweat.


6 Steps to First Article Inspection for Electronics
STEP 1
Know when to perform an FAI.
When you're working on a new product, a FAI is typically required. However, even slight changes to already existing designs are usually subject to FAIs. Create a document you can reference when determining whether your product should undergo a FAI according to your company's policies.


STEP 2
Because every portion of your product will be inspected, you should create a timetable of when each measurement will take place to ensure accuracy and minimal interference of the process.
Once you're familiar with the manufacturing steps your product will go through, you can identify at which stage to make your measurements. If some components will be enclosed at the end of the process, measure these parts before the enclosure takes place. If the electronics include more involved processes like cleaning, be sure to test for these only after the processes have been completed.


STEP 3
Ask your electronics contract manufacturer to provide you with a certificate of conformance for any product features that have been completed or altered. This is important to have before beginning to document your report.


STEP 4
Create a list of your FAI requirements, then get to work. Create an inspection report including: measurements and descriptions of every variable possible, including but not limited to:
Dimensions

Hole size and placement

Color

Flexibility


STEP 5
Conduct your dimensional measurements and certifications at the designated stages of production to complete your report. Be sure to communicate any additional requirements you have before accepting a shipment.


STEP 6
Take everything that you've just read and document it. Having a documented process will allow you to repeat as necessary when new electronics are used or modifications are made to existing parts.
Additionally, create a database of FAIs performed. Include details of the FAI and why it was performed -- the information could come in handy down the line.


Common Reasons for FAI Rejection
Having an easy-to-follow FAI process is a great first step, but errors are certainly still possible. Note the following common FAI errors that can be avoided through responsible documenting:
Variable data requirements from the engineering drawing aren't provided with numerical results

Missing or inaccurate information

Customer flow down requirements not met

Incorrect raw materials info provided

Missing or incorrect inspection gear on FAI report

Missing certificates of conformance


Get What You Pay For
There you have it. FAIs can be a lengthy process, but they also ensure that your product is built to specifications.
While you're thinking of inspections, this article on auto inspection for PCB assembly is a good read for those looking to simplify their lives and their contract manufacturers' lives. If you'd rather speak directly with an expert about testing or inspection issues, contact us.